HOT: First Short review with SAMPLES (!!!) of the XF35mm f2 and 1.4x teleconverter!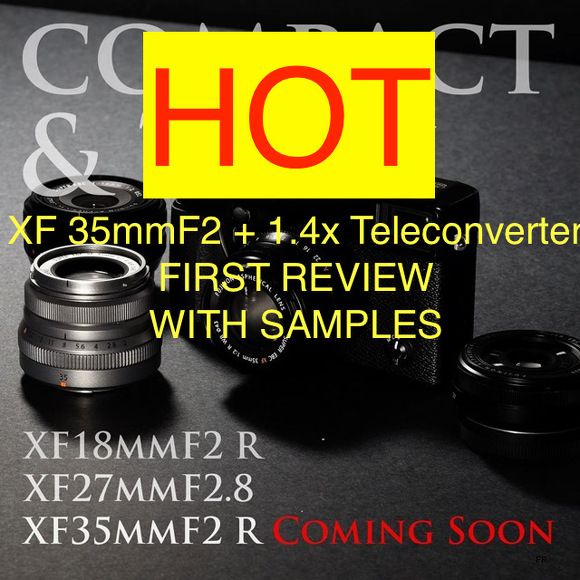 [wysija_form id="1″]
_ _ _
There is already the first short review (with Samples!!) of the XF35mmF2 and the 1.4x Teleconverter online. You can find it at whitecubestudios! This might be one of those reviews that will quickly disappear from the web… so act fast and read it here :)
NOTE: The post has been modified and the parts about the upcoming Fuji Gear deleted. For the original post read the cached version.
About the 35mmF2 the reviewer just says:
"To be honest, I wasn't too excited about this lens when it was handed to me…. But after the first few clicks I was hooked. It's just the right focus length to get really nice compositions with the artist, the lighting, and other random elements on stage."
About the 1.4x teleconverter he says:
"Obviously the pro is that…. You get a tighter shot. Butting wasn't thaaaaatt much of a difference. It was nice to have but not really necessary. The not so obvious con is that it reduces the aperture to f4…. So it lets significantly less light in and reduces the depth of field. To compensate for the exposure you would need to bump up the ISO by a full stop… And I'm not sure if I like making that sacrifice.
So to our fuji peeps… If you're reading this, either do something about the aperture reduction to it or give us a more significant zoom…. something like 2.5x would be nice…"
[NOTE: Over at the Fuji X Forum discussion to this review, FXF member quincy says: "But the guy who wrote the review seems not to know much about lenses, since he's asking fujifilm to defy the laws of physics"]
Samples taken with the 50-140 + 1.4x teleconverter and 35mmF2 are included in the review!
Thanks a lot to the FR-reader, who passed me the link… and if you spotted this review via FujiRumors and want to report about it on your websites, please be kind enough to tell people that you've got this news via FujiRumors ;)
it's coming soon… stay tuned,

Fuji X Forum, Facebook, Google+, RSS-feed and Twitter
Curiosity spotted by a FR-reader
in the latest AUS Fuji X rebates that go until January, the only lens that shows the aperture is the 35mm. Fuji AUS might be expecting a new 35mm by January!

Shared on May, 20, 2015: The updated Fuji XF lens catalogue showing all the upcoming lenses: 35mmF2, 1.4x teleconverter, 100-400 and 120mm