Hot! First images of the new Fuji X-M1!!!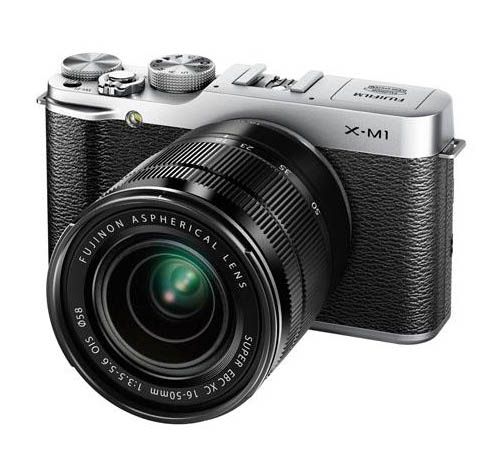 So our sources werer right… I told you ;) ! This is the Fuji  X-M1 with no viewfinder and tilting screen. Here are the images via Digicaminfo! And you also see the new 16-50mm f/3.5-5.6 and 27mm f/2.8 lens. Great! This will be Fuji's entry level X system camera and likely priced at around $600-650.
The camera will be announced next week on June 25 and feature exactly the same X-E1 and X-PRO1 16 megapixel X-Trans sensor. And as yous ee from the pictures there is also a "WiFi" mark. There will be the new 27mm pancake too and a new firmware update for both, the X-E1 and X PRO 1 cameas.
On June 25 Fujirumors will follow the announcement live. Follow us on facebook, twitter and subscribe the RSS feed, and you won't miss anything!
stay tuned
Patrick