HOT DEAL: Buy FUJIFILM X-T30 and Save $300 on Fujinon XF 23mm, 35mm or 50mm F2 Lens!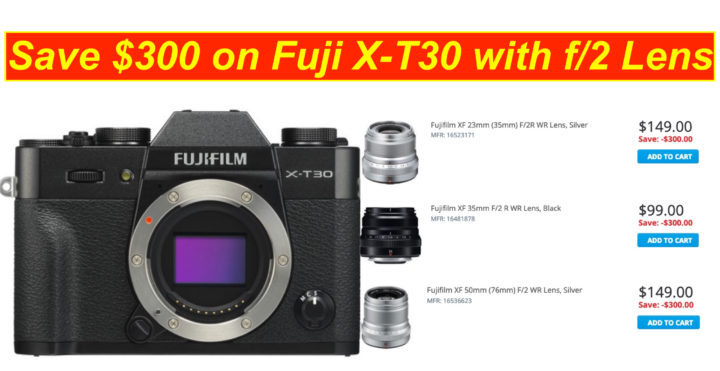 Fujfilm X-T30 Launch Deal
What a deal!
You can now pre-order the Fujifilm X-T30 with any Fujinon F/2 prime and save $300! This means the XF23mmF2 would cost you $149, the XF35mmF2 $99 and the XF50mmF2 $149! The deal expires at Fujifilm X-T30 release on March 20.