The Hidden Fujifilm X-H1 Specs that Fujifilm Does not Mention in Specs Sheets: SD Relay Recording and More!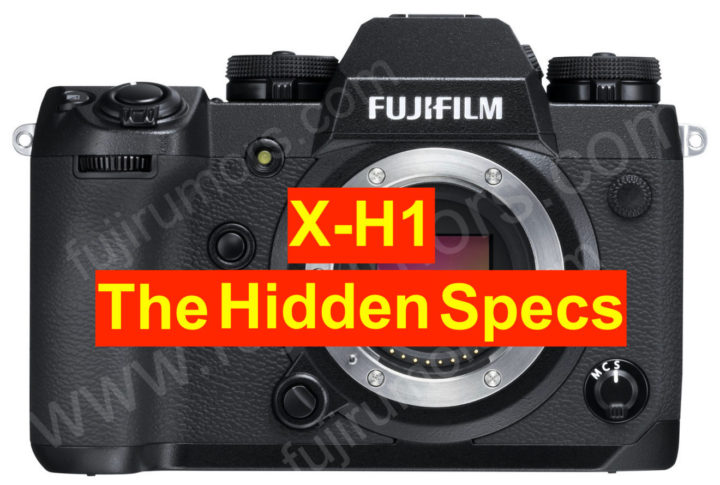 Earlier today I have shared the detailed X-T2 Vs. X-H1 comparison, focussing on the differences between these two cameras.
And even though the Fujifilm X-H1 specs have been taken from the leaked specs sheet here, there are some things, that Fujifilm does not mention to you.
So, new rumor for you today:
Fujifilm X-H1 will have SD Relay Recording, which means that when one SD-card gets full while you record your video, then the camera automatically continues to record to other card. That's not possible on the Fujifilm X-T2 currently.
But there is more. As we shared in earlier rumors:
shorter EVF blackout (I'm sure it will be shorter compared to X-T2, but we have to see how much shorter)
Face detection will be available in 4K video
Sure, these are technically still only rumors, but I am confident they are correct. In the meantime, I have updated our in depth Fujfiilm X-T2 vs. X-H1 specs comparison.
February 15… Fujirumors… Live Blogging… Enough Said :)
Make sure to follow FujiRumors on Facebook, RSS-feed and Twitter
FOLLOW: Fujifilm X-H facebook group
LIKE: Fujifilm X-H facebook page