Gear Talk Detox Corner: Stunning Selection Images Taken of Fujifilm X Series Gear (Watch it if you LOVE Photography)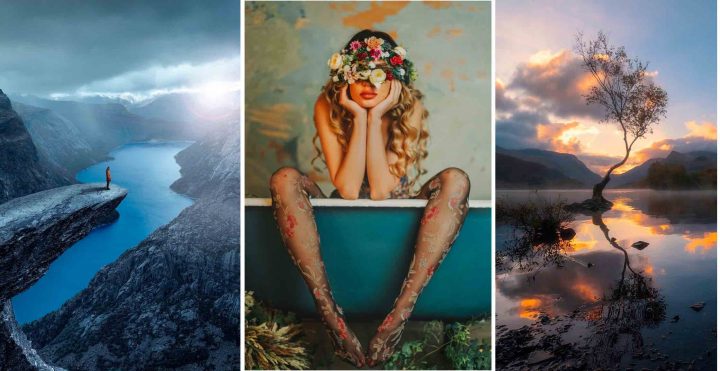 From time to time, we should be reminded that light, moment and inspiration matter more than megapixel, specs and AF speed.
I mean, I am the first to admit that I find it also enjoyable to talk about gear here on FujiRumors. It's just fun, there is no way around it. :)
But the words we speak here, the chats we have, I don't print them big, frame them, and put them on a wall. I don't print and frame the specs sheet of the latest camera.
What I do print instead, are the images I am most happy with.
Images impregnated with precious memories, like the first travel I made with what would become my wife in France, or the first time we slept high up on a mountain hut, and we enjoyed the sunrise over the wonderful Dolomite peaks.
Or my first travel in South East Asia, and the all new (and crazy) photographic opportunities that opened up to me there, the encounters and the surprises, the landscape.
Sometimes all this comes too short here on FujiRumors.
I am so busy, I work a lot, I teach my lessons, I blog, the rumors, the endless number of emails I try hard to reply all.
But despite this, I try to find my space to shoot as much as possible, and I also try to write articles like this one.
And let's be clear: I know these articles don't get many views, and at the same time one single of these articles costs me hours of work. You might think they are therefore not worth the effort.
But I see it differently.
I sometimes just need the inspirational kick that stunning work of other fellow X shooters can give me… and if it can be an inspirational kick also for a small number of FujiRumors readers, too, then that's fine for me, and reason enough to keep these articles coming.
With that said, give it a look down below… and after that, grab your gear and go out shooting… which is what I will do now.
My old dog, my wife, my X gear… a sunny hill nearby… autumn colors… and I might get back with a nice memory captured on my SD-card today, who knows.
So, I am off now… have a wonderful day and weekend.
Image Roundup
Furkan Tozlu
shared here
Fuji X-T3
Fujinon 10-24
Trolltunga / Norway
_ _ _
Dominique Martin
shared here
Wild horses
XT3 50-140 @ 50mm f/3,6 1/2000 iso 160
(cropped)
_ _ _
Paul Cawley
San Francisco, California.
shared here
Trying to keep my photos clear 😂
Fuji XT3 w/ 16-55 @ 55mm
|ISO 160|1/320s|F8|
No tripod, handheld which is not a problem at 1/320s. I was shooting in the middle of the street with cars passing by and each time there's a car approaching I have to go back to the side. I guess early morning on a Sunday helped me avoid a lot more cars. Shot was taken few minutes after sunrise as I was on a different location shooting during sunrise. RAW file edited on capture one, no crazy edits just the basics. I was hoping it to be a little cloudy but the sky was clear.
_ _ _
Jon Roger Cenas
shared here
Just want to share a series of photos I took. Photo was edited in PS and LR for color grading. Total of 18 photos in a span of 1.5 hours.
X-T3 / XF 18-135mm f3.5-5.6
_ _ _
Peter Holton
shared here
Taken in Jaisalmer, Rajasthan.
_ _ _
Lukas Tycar
shared here
Differences of generations
X-T3 + 16/1.4
https://www.instagram.com/lukastycarart
_ _ _
Mohamed Shareef
shared here
A little disagreement caught on X-T3.
_ _ _
Mattia Kers Chersicola
shared here
El Zimon…
Mattia Chersicola Photo
xt4 + 10-24
_ _ _
Mattia Kers Chersicola
shared here
Seiser alm, Italy
Mattia Chersicola Photo
xt2 + 10-24
_ _ _
Gennaro Marano
shared here
my life
Xt3 – 35mm f1.4
_ _ _
Michele Segato
shared here
The Night In Venice.
Fujifilm X-T20 with 16-55 f2.8
_ _ _
Milan Kampić
shared here
Fuji X-T20
_ _ _
Cristina Venedict
shared here
xt3 56 mm
_ _ _
Dennis Abadilla
shared here
X-T3. Kit lens
Only for a moment the sky was pinkish blue and was able to capture it. Minimal edit to remove some objects. Added grain in post for more vintage look. Would like some feedback! Thanks
_ _ _
Venia Pavlos
shared here
Shot with Helios 44-2
_ _ _
João Monteiro
shared here
Bilbao
Fujixt20 + samyang 12mmf2 (constructive criticism please) 🙃
_ _ _
Daniel Hernandez
shared here
Fuji xt2 with 18-55
_ _ _
Nizar Birch
shared here
PIPPIN – 4 month old Wirehaired Dachshund Mix
XT3 | Sigma105Art | FringerPro Adapter
ISO200 | f1.4 | 1/2000s
Scallywags Photography
_ _ _
Micha Jäkel
shared here
Washing day and ready to fly😂
Fujifilm x-t3 and lens 55-200 mm
1/250 with f4.8, iso 640
_ _ _
Rum Raisin
shared here
OK let's stuff this group with photos FROM your gear. Please excuse my gear posts those are more than half a year old 😛
#XT3 #100400mm #tc1point4. Some details shots that you will not likely see with your bare eyes.
_ _ _
Stefano Rubino
shared here
Fuji X-T20 Mitakon 35 0,95. Instagram.com/steor_it/
_ _ _
Solly Levi
shared here
XT1. 10-24
https://www.instagram.com/solly_levi/
_ _ _
Chris Mockett
shared here
Another angle of the lone tree in Wales – 10mm Samyang
_ _ _