Full List of Official Fujifilm X/GFX Retailers in USA (Save this Link for Future X/GFX Purchases via Amazon Marketplace)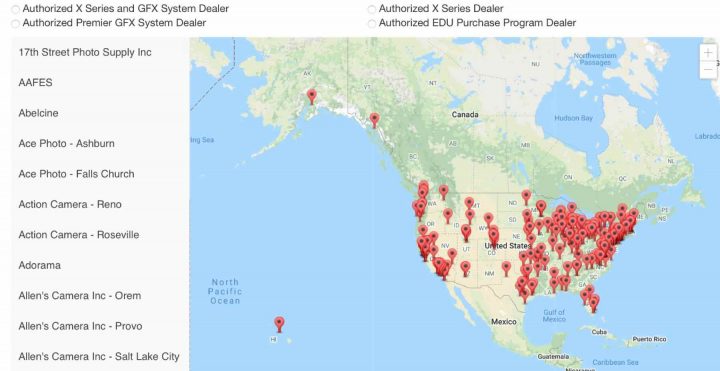 As we reported yesterday, the Tamron 18-300mm f/3.5-6.3 is now in stock at AmazonUS here via third party sellers.
When gear is available via third party reseller, people often contact me asking if they can trust that particular sellers or not. And I can understand your skepticism, given that people want to avoid to be scammed or in some cases also want to avoid to buy gray market gear.
This is why here on FujiRumors I have introduced the policy to link to third party sellers on Amazon only if the store selling it is an official Fujifilm X and GFX retailer.
But here is the problem.
Yesterday, when I wrote the article about the Tamron being in stock, it was sold by reputable and official Fujifilm retailer FocusCamera. But once sold out, Amazon was showing it available at other retailers (first ProCam and now ThePixelConnection, both also official retailers).
And since it is simply impossible for me to constantly check back and see if Amazon changed the retailer, I would like to share with you a link, that leads to the official list of Fujifilm X/GFX retailers curated directly by Fujifilm.
So, if you buy at Amazon via third party, make sure to check this list of official retailers. If the store is listed there, then you are good to go, as they will get their gear directly from Fujifilm USA and you it will be covered by regular US warranty.
So please save this link in your favorites.