Full List of Elinchrom Skyport Pro Supported Fujifilm Cameras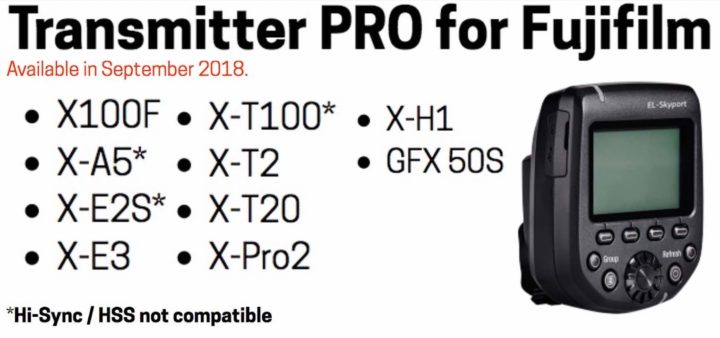 Elinchrom Transmitter for Fujifilm
Back in July, we reported that Elinchrom announced Skyport Pro support for Fujifilm coming in September 2018.
And just two weeks ago, we leaked the first images of a working prototype of the Fujifilm compatible Elinchrom Trigger (and the source also unveiled to us the reason why we Fujifilm X shooters had to wait so long for Elinchrom support).
But we are getting closer now, and on August 14, Elinchrom also updated their support page and shared more details about which Fujifilm cameras will be supported:
Thanks to the FR reader, who send me this information via rumor box :) .