Fujinon XF33mm F1.0… there is (a Tiny Bit) Hope Again for the "Full Frame Killer"
Fujinon XF33mmF1.0
The Fujinon XF 33mm F1.0, or as some of you guys call it here on FujiRumors, the "Full Frame Killer", has such a long rumor story, that it's better to make super-quick summary for all new FR-readers, before we move on to the next chapter.
If you've followed the 33/1 story since its start and are familiar with it, then scroll down to "The Hope" section.
The Rise
It started all so nicely, with the following 3 rumors:
April 20, 2015: First rumor about a "super-fast" F/1 lens coming from new source
May 25, 2015: A source, right in the past, confirmed plans for such a lens. It should be a 33mmF1.0 lens
October 14, 2015: A trusted source said that Fujifilm finally decided to make the XF33mmF1.0
The Doubts
What was happening to the XF33mmF1.0?
Where was the chatter and the rumors about a lens, which many in the community were hoping to be announced at Photokina 2016?
Silence… too much silence…
This is why on March 1, 2016, I warned you that I do not expect the 33mmF1.0 to hit the market in 2016, and the best case would be that Fujifilm will show some early mock-up. However, I was still optimistic, and told you that "I believe that it will take until 2017 before the final lens will start falling into our hands."
The Fall
On April 7, 2016, a source finally told us what was happening:
The terrific success of the recently introduced XF35mmF2 WR lens, convinced Fujifilm that the priority is to launch more compact and weather resitant F2 lenses. That's why we got the XF23mmF2 and the XF50mmF2. And that's why we will also get the XF18mmF2 MK II. Hence plans for the XF33mmF1.0 were put aside.
The final bad news came on January 30, 2017. A long time trusted source told us, that, at this stage, the XF33mmF1.0 is no longer on Fujifilm's internal roadmap.
The Hope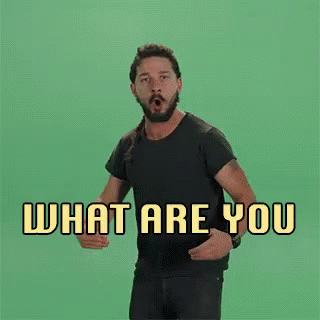 I hear trusted whispers… that the wind might be changing…
Somebody at the Fujifilm headquarters is bringing the lens again into discussions. And to be clear: Fujifilm has NOT yet decided to make it, but at least that lens is again something they talk about and evaluate to eventually make.
Now let's keep our feet well set on the ground, and say clearly that Fujifilm does not take decision only based on what the FujiRumors community wants.
But sometimes we can indeed influence them*, and I wouldn't be surprised if your "gentle pressure" in our gigantic future X-mount lens poll, where you guys clearly voted the XF33mmF1.0 the top priority when it comes to prime lenses, might have helped to convince someone inside Fujifilm to think about making that lens again.
And yet…
it's still a fragile rumor, although it comes from trusted source, because it's a long term rumor
it's still not confirmed by other sources (and if somebody out there can confirm, any help would be highly appreciated :) )
And although I know that, at this stage it's a risk to share this rumor (if it does not materialize, I will get shitstorms), I think it's better to take my shitstorm-risks and share it anyway.
Why?
Because if the resistance inside Fujifilm, not to make this lens, is really crumbling, then this is the right moment to keep the pressure high. And if there is somebody inside Fujifilm that is pushing again for the XF33mmF1.0, then I want those guys to feel all the support of the FujiRumors community.
So now it's your turn again. Give Fujifilm your honest feedback and tell them what you think about the Fujinon XF 33mm F1.0.
My wife and I have hard talk ahead if that comes true…

— WTF (@WTF_XYZ) September 5, 2017

Loading ...
* It was your feedback and negative poll results, that killed the monochrome X-Pro1 and your positive pressure that revived the X-E3 plans and made Fujifilm say here "we are aware of the many X-E3 request".  The feedback you give in polls makes it to internal Fujifilm meetings with the Press and even Fujifilm top manager Toshihisa Iida "Loves" FujiRumors. Fujifilm simply can't ignore a community that is able to drop 11,000 votes in a single poll within 2 days…. and more.