Fujifilm X-E3, XF80mm Macro and GF 45mm Images & Price (in Yen) Leaked!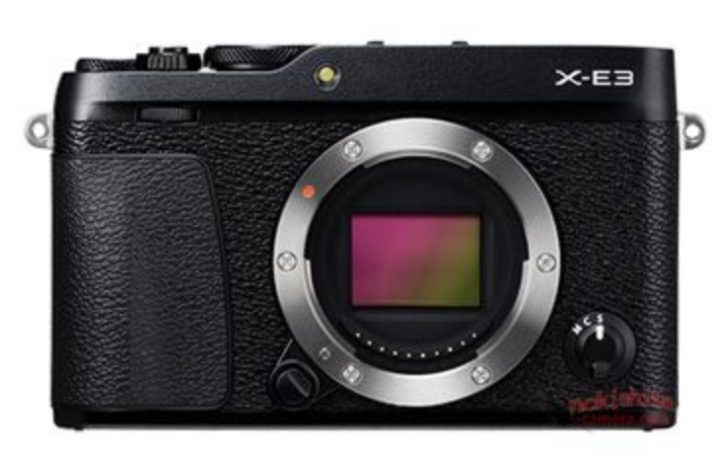 Now also the rest of the Fujifilm products, that will be announced tomorrow, September 7, have been leaked at the Japanese site nokishita.
Of course there will be a great, fast, and non stop LIVE BLOGGING here on Fujirumors :)
You get a better view of the X-E3 (higher resolution as well as X-E2 size comparison) at the X-E3 images we leaked some time ago.
Also, as rumored here on Fujirumors, the XF80mm will hit the market in October.
Here are more details:
NOTE: prices converted from Yen… but prices are usually (a bit) higher in Yen then in Dollar.
X-E3

Color: Black / Silver

Kit: Body · XF 18-55 mm lens kit

Expected release date: September 28, 2017

Mass store sales price (tax included): Body 123,660 yen ($1,137), lens kit 166,860 yen ($1,535)

Metal hand grip MHG-XE 3 and bottom leather case BLC-XE 3 will also be released on September 28
XF 80 mm F 2.8 R LM OIS WR Macro

Scheduled release date: October? (Possibility of November)

Mass store sales price (tax included): 145,260 yen ($ 1,336)

GF 45 mm F 2.8 R WR

Scheduled Release Date: Mid November

Mass store sales price (tax included): 220,860 yen ($ 2,032)

A Coffee For FujiRumors?Pre-orders will start tomorrow… and if you want, you can support Fujirumors by using one of links to stores to pre-order your gear. Absolutely no extra costs for you, and stores will value back a small commission to this blog.
Your support will allow me to cover the costs of this site as well as my growing need for coffee to continue to deliver you 24X7 non stop Fuji content 365 days a year. :)
Fujifilm X-E3*: BHphoto, Adorama, AmazonUS
Fujinon XF 80mmF2.8 Macro*: BHphoto, Adorama, AmazonUS
Fujinon GF 45mmF2.8*: BHphoto, Adorama, AmazonUS
* pre-orders start September 7