Fujinon XF 80mm F2.8 OIS WR Macro to be Released in October – New Source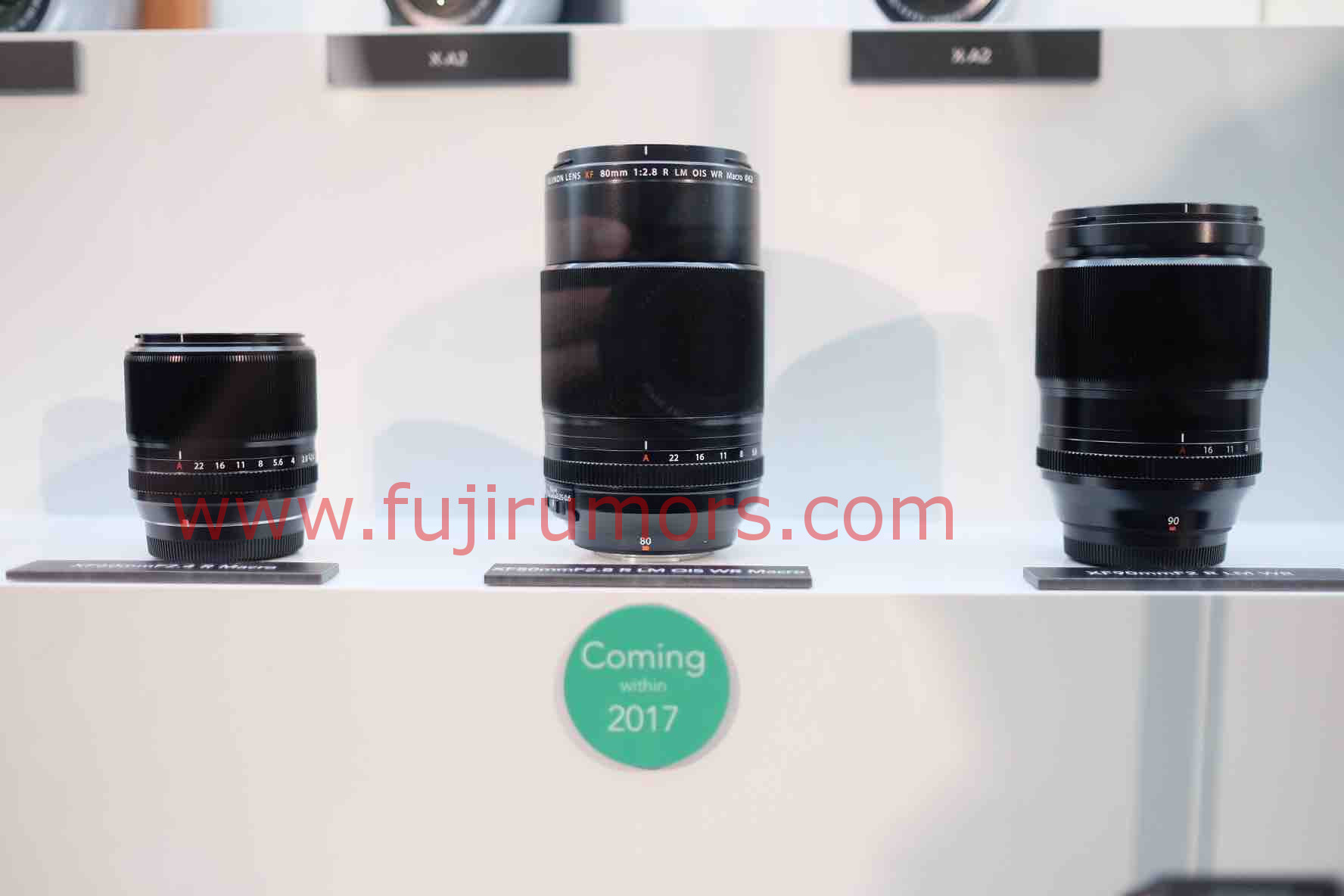 Ok guys, today I woke up with a rumor in my inbox, send to me from a new source… and I think it might interest some of you, so I'll share it right away :)
According to this source, the Fujinon XF 80mm F2.8 OIS WR Macro will hit the market in October (take it with a grain of salt).
If the information is correct, late summer/early fall announcement for the XF 80mm F2.8 is possible.
Fujifilm displayed the XF80mmF2.8 OIS WR at Photokina 2016. The indicated filter thread was 62 (but of course these things can change). Also, as reported by dc.watch, Fujifilm said in this presentation of July 2016, that it will be compatible with the 1.4x teleconverter and the 2x teleconverter.
The XF 80 Macro was initially planed without OIS. But when I shared that "XF80 OIS-less Rumor" here, Fujifilm earned a lots of shitstorm critiques from you guys… and I wouldn't be surprised if also your feedback motivated them to redesign it with OIS… it wouldn't be the first time that you guys convinced Fujifilm to re-think something.
I also remind you that Fujifilm originally wanted to make an XF 120 Macro lens. The lens was even in the official roadmap. However, here on FujiRumors we broke the news, that, even though in the roadmap, the XF 120 had been scrached in favor of a smaller XF 80 Macro. A few months later, Fujifilm updated the roadmap and, just as rumored, they cancelled the XF120 and added the XF 80 to the roadmap.
Ok… this was a XF 80mm short recap.
I hope you are all having a great summer and I wish you all a fantastic start in your weekend :)