Fujinon XF 60mm f/2.5 Macro OIS Patent Spotted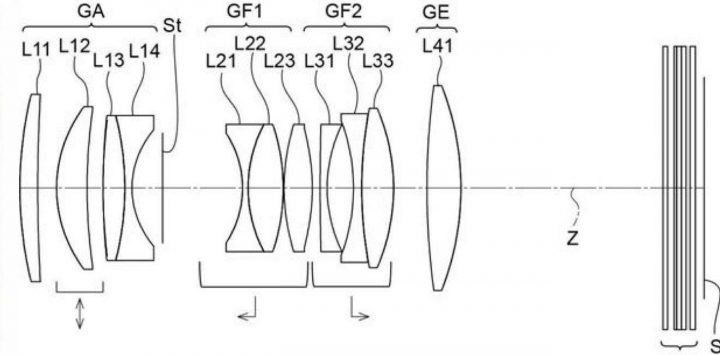 A patent has been registered by Fujifilm that shows a Fujinon XF 60mm f/2.5 Macro OIS. Digicame-info, who spotted the patent and reports here, writes:
There are several examples with different lens configurations, but all of them are macros of 60mm f/2.5 and include an anti-vibration lens group (OIS). The focusing lens (GF1, GF2) moves internally, so it's inner focus. Will one of these examples be the successor to the current XF60mm f/2.4 R?
You know what I think about patents. In 10 years of blogging I have shared hundreds of those on FR, and maybe only one became real (and I think even that one, we rumored it before the patent even surfaced).
I say it, because people are still desperately waiting for the Fujinon XF 300mm F4 and XF 500mm F5.6, which I warned you already are nowhere near to come (if ever).
Patents are concepts written on paper, and they remain such in 99% of the cases. So please don't put too much hope in any of them.
Fujifilm has a new Macro in the works, but it's the XF30mmF2.8 Macro here. And they have also a MKII lens to come this year, but it's the XF56mmF1.2 MKII here.
Applicant: Fujifilm Corporation
Publication number: P2022083846
Application number: P 2020195417
Released:2022-06-06
Name of invention: Image sensor and imaging device
[Issue] We provide an imaging lens with good aberration correction even in proximity shooting conditions, and an imaging device with this imaging lens.
In recent years, with the high pixelization of the image sensor, it has been requested to have an image lens with a good aberration correction even in proximity shooting conditions.
This disclosure is based on the above circumstances, and the purpose is to provide an imaging lens with a good aberration correction even in proximity shooting conditions, and an imaging device with this imaging lens.
Example 1 (60mm f/2.5)
Focal length 58.210
F number 2.5
Total angle of view 26.64
Maximum image height 14.2
via IP Force