The mysterious Super-Bokeh lens? Fujinon XF 56mm f/1.2 R APD! (for about $1400/$1500)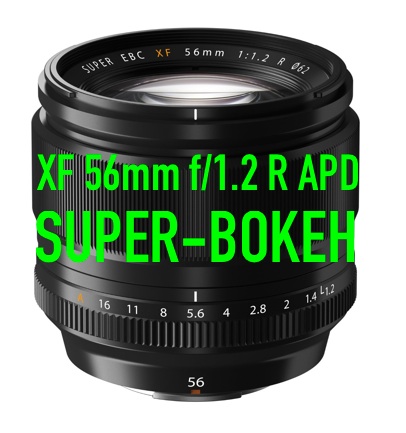 You might remember that I told you about a creamy-dreamy bokeh XF lens with STF technology similar to Sony/Minolta's STF (Smooth Transition Focus). As many of you, I also thought that the hottest candidate for such a lens is the XF 90mm f/2 lens.
But that's wrong, at least according to 2 anonymous sources (both with nick-name, thanks for sharing). The source said:
"The new superbokeh lens will be Fujinon 56mm."
The second source shared some more details and said:
"Fujinon XF 56mm 1.2 R APD: Fuji nanotechnology apodizing filter produces smoother bokeh. $1400-1500 US retail."
The classic XF 56mm [shoplink 21554]is available for $999[/shoplink].
DON'T MISS THE RUMORS, photokina is coming… and follow Fujirumors also via facebook, google+, RSS-feed and twitter