Fujifilm's New CEO Mr. Goto: "Camera is Culture and Contribution to Society, We Won't Stop Photography Business"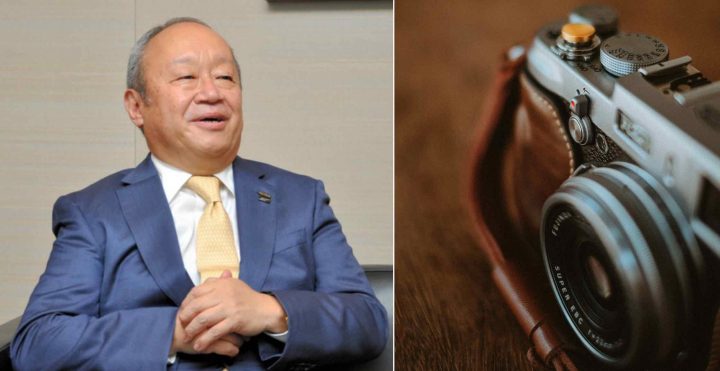 For decades, Fujifilm was lead by Shigetaka Komori, the CEO who overcome the film crisis by massively innovating the company and saving it from bankruptcy.
And yet, despite all the diversification, Shigetaka Komori was also the guy who said they won't give up the photography business.
So, as long as he was in charge, I felt like we are in safe hands.
However, Shigetaka Komori left Fujifilm in March 2021 and the new top CEO became Teiichi Goto, and it was unclear how he would handle Fujifilm's camera business.
Now we know a little bit more about it, or maybe not, as I have read two reports that are conflicting.
Let's start with the shocker, the report at bloomberg.
Fujifilm Holdings Corp.'s tough decision to accept the demise of its film and digital photography businesses and embrace the health care and semiconductor sectors was validated last year during the pandemic, the company's new chief executive officer said.

"Health care and semiconductor materials will be our future earnings drivers," Teiichi Goto, who took the top post at Fujifilm last month, said in an interview Wednesday.

[…] While almost half of Fujifilm's 2.2 trillion yen ($20 billion) in sales in the latest fiscal year through March came from those two segments [medical diagnostics, pharmaceutical manufacturing and supplying materials to chipmakers], they generate about two-thirds of the Tokyo-based company's operating income.

Asked whether there was any chance that Fujifilm would change its name, given its evolution, Goto ruled it out. "Film isn't just about photos," Goto said. "There's polarizer film for displays, medical dry film, antibacterial film. Ours is a logo that sticks all that together."
And now comes the part, that can assure us that also the new CEO will keep the photography business going, as reported in an interview by asahi.com (google translated).
Regarding the film and camera business, he [Mr. Goto] stated that the he would continue without selling the business. "It is also a succession of culture and will continue. In ESG terms [Environmental, Social and Corporate Governance], it is "S" (contribution to society)."
That's a pretty clear statement, that leaves little doubts that Fujifilm is committed to photography, even if other branches of the company are much more profitable.
Sure, some things will change in the camera industry. Many of the good old film stocks have to go in favor of instax film. And surely all what is entry level point and shoot digital compact cameras is long dead, and the focus will shift to higher end X and GFX cameras.
So, surely changes are happening and more will come. But if there is one company that can smartly maneuver around difficulties, then it's Fujifilm.
via bloomberg via asahi via digicame-info
The Fastest Growing Fujifilm Group
Join Our Owners Groups
Join Our Facebook Pages