Fujifilm's Firmware Love Ain't Over Yet: X-T4 and GFX100 Firmware Coming Soon… and More?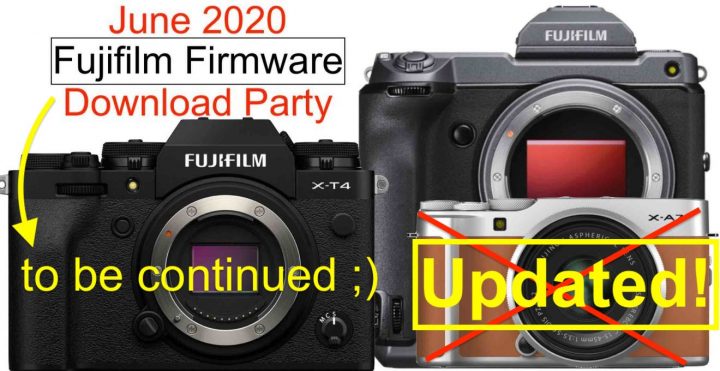 I have told you a back in May, that Fujifilm is going to deliver a couple of firmware updates in June.
Now Fujifilm started to deliver.
The Fujifilm X-A7 and X-T200 made the start.
However, we confirm that there will be at least two more firmware updates: one for Fujifilm X-T4 and another one for Fujifilm GFX100. Both should happen within late June.
Will this be all?
Well, I write about Fujifilm cameras on FR since almost a decade now, and the past experience has shown, that Fujifilm likes to organize some massive "download firmware parties" that include several cameras.
To be clear: I do not have specific information so far, but I would not be surprised, if Fujifilm would update even more cameras.
What I am sure, though, is…
… that the very same second new firmware will be released, you will read about it on FujiRumors, no matter when it happens. Let's say my sixth sense will let know when things are going to happen ;).
So, if…
… if you belong to that group of people, who'd like to get the information instantly and accurately, then I strongly recommend you to stay tuned on FujiRumors.
Our Owners Groups
Our Facebook Pages