Fujifilm X100F: The Invisible Camera, Likes & Dislikes, Creating a Flat Profile, AF-Video Test, The Best X100 Yet… and More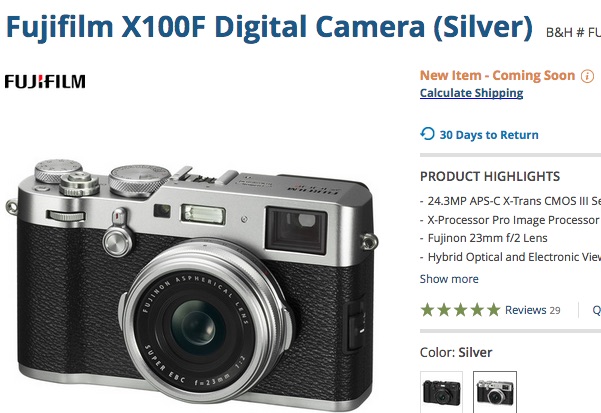 The Fujifilm X100F is a terrific success for Fujifilm, and hence, as every successful X-series camera, it's hard to find in stock. But many out there already have it and enjoy it day by day. Just check out what all the X100F owners produce with this little sexy camera over at our 8,000 members strong Fujifilm X100F facebook group :).
And just like yesterday with the Fujifilm X-T20 here, also the Fujifilm X100F highly deserves its dedicated roundup.
Fujifilm X100F: BHphoto, Adorama, AmazonUS
Fuji X100F Likes & Dislikes at The Broketographers Youtube
Test Fujifilm X100F – Autofocus en vidéo (Full HD 1 080p) at Focus Numérique youtube
The Fuji X100F is the BEST X100 Yet, And Here's Why at Adam Lerner Youtube