Fujifilm X100F Announcement in February (according to a Member of the Fuji X100F Facebook Group)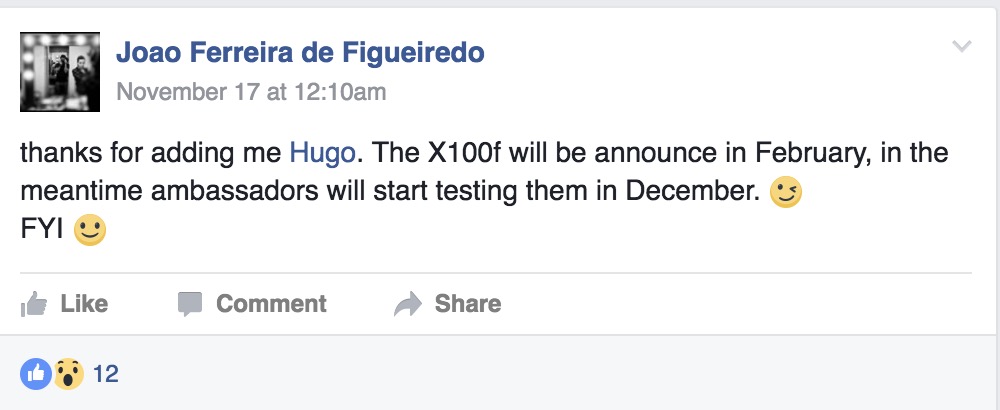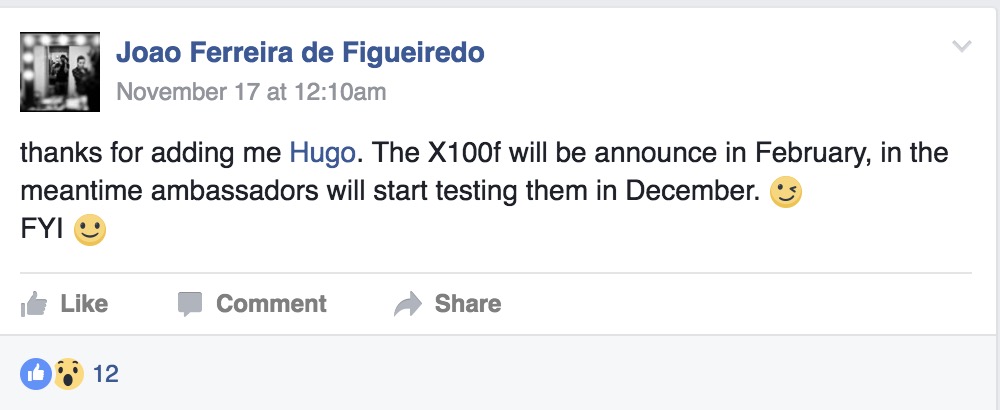 This rumor does NOT come from FR-sources, but it has been shared by a X100F Facebook Group Member Joao here.
Joao says that the X100F will be announced in February, while beta-testers should soon get their first samples for testing. This last part does not really fit well with this other rumor (shared on reddit), that the camera is already out for testing.
Of course, take it with a grain of salt for now.
Almost Over… The Ultimate Instax Giveaway
a Rafflecopter giveaway