Fujifilm X-T4 (Silver) Shipping Postponed to Late May and Black Version Shipping April 28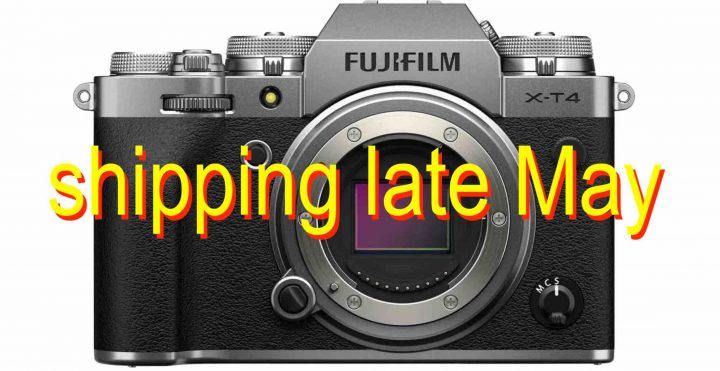 Fujifilm has just announced, that the shipping for the silver Fujifilm X-T4 will be postponed from April 28 to late May.
The black version will ship April 28.
→ Top X-T Community: Fujifilm X-T facebook group
→ Top X-T Page: Fujifilm X-T Page
Press Release
Dear customers
Thank you for your continued support of Fujifilm products.
We will announce that the release date of the mirrorless digital camera " FUJIFILM X-T4 Black ", which was announced on April 2020, has been announced on April 28, 2020. .
The release date of "FUJIFILM X-T4 Silver" will be postponed to late May 2020 in order to secure a sufficient supply. We apologize for any inconvenience, but thank you for your understanding.
Product name
FUJIFILM X-T4
Release date
<Initial> April 2020 Release
<After change> Black April 28, 2020 Silver Late May 2020
→ FujiRumors is on Patreon, Facebook, Instagram, RSS-feed, Youtube, Flipboard and Twitter
Our Owners Groups
Our Facebook Pages