Fujifilm X-T4 Shipping already in USA (at Some Stores)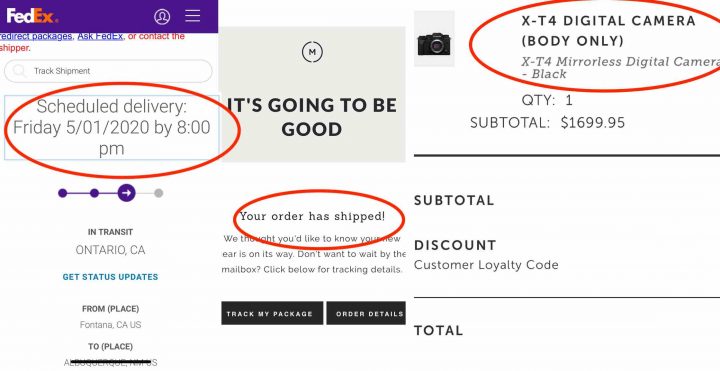 UPDATE: in Europe it is shipping already since April 28.
A fellow FR-reader contacted me, telling me that his Fujifilm X-T4 started shipping from a US retailer a few days ago. Yesterday he received it, and he also sent me the image of his black X-T4. He writes:
I sold a Nikon Z7 system to come back to Fuji after several years so I'm REALLY excited about this
According to all major retailers, shipping is marked as starting on May 11. But it's clear they already have them in the warehouses, and some retailers just can't wait to make their customers happy.
I never understood why Fujifilm sets a "shipping-embargo" on gear. If it's there, why let it sit in the warehouse instead of shipping it to customers?
Many, really many fellow X Shooter already got his X-T4 especially here in Europe, and if you want some serious unboxing frenzy, check out or fantastic Fujifilm X-T group.
FujiRumors is on Patreon, Facebook, Instagram, RSS-feed, Youtube, Flipboard and Twitter
→ Top X-T Community: Fujifilm X-T facebook group
→ Top X-T Page: Fujifilm X-T Page