Fujifilm X-T2 Turbo Boost :: EVF with Amazing 100 fps (!!!) Refresh Rate !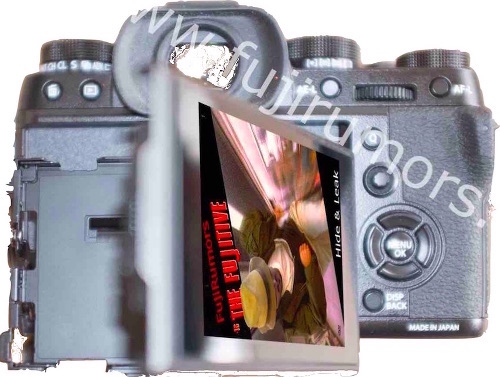 [wysija_form id="1″]
Just 2 weeks ago, Fuji Guy Billy said here:
The human eye recognizes the difference in motion about 120 fps. We are actually at 85fps [X-Pro2], so very very close. […] And the processing power is actually already there in this camera to eventually even reach 120fps!
Read more at "X-Pro2 is Over-Engineered. A Lot of Potential Not Harnessed yet! Firmware Improvements Coming"
Well, it seems that the Fujifilm X-T2 is the first step to get closer to that 120fps. In fact, according to a trusted source, the Fujifilm X-T2 will have the ability to boost the EVF refresh rate to 100fps!
Are you ready for the final rumor sprint? Then stay tuned on FujiRumors via Facebook and Twitter.

XF 14mm (save $400): BHphoto / AmazonUS / FocusCamera / Adorama / Pictureline
XF 16mm (save $300): BHphoto / AmazonUS / Adorama
XF 18mm (save $150): BHphoto / AmazonUS / FocusCamera / Adorama / Pictureline
XF 23mm (save $200): BHphoto / AmazonUS / FocusCamera / Adorama / Pictureline
XF 27mm (save $150): BHphoto / AmazonUS / FocusCamera / Adorama / Pictureline
XF 35mmF1.4 (save $150): BHphoto / AmazonUS / FocusCamera / Adorama / Pictureline
XF 35mmF2 (save $100): BHphoto / AmazonUS / FocusCamera / Adorama
XF 56mmF1.2 APD (save $400): BHphoto / AmazonUS / FocusCamera / Adorama / Pictureline
XF 56mmF1.2 (save $200): BHphoto / AmazonUS / FocusCamera / Adorama / Pictureline
XF 60mm (save $200): BHphoto / AmazonUS / FocusCamera / Adorama / Pictureline
XF 90mm (save $200): BHphoto / AmazonUS / FocusCamera / Adorama
XF 10-24mm (save $200): BHphoto / AmazonUS / FocusCamera / Adorama / Pictureline
XF 16-55mm (save $200): BHphoto / AmazonUS / FocusCamera / Adorama / Pictureline
XF 50-140mm (save $200): BHphoto / AmazonUS / FocusCamera / Adorama
XF 50-140mmm + 1.4xTC (save $349): BHphoto / AmazonUS
XF 18-135mm (save $200): BHphoto / AmazonUS / FocusCamera / Adorama / Pictureline
XF 100-400mm + 1.4xTC (save $349): BHphoto / AmazonUS / Adorama
XF 55-200mm (save $200): BHphoto / AmazonUS / FocusCamera / Adorama / Pictureline
XC 50-230mm (save $200): BHphoto / AmazonUS / FocusCamera / Adorama
XC 50-230mm verII (save $200): BHphoto / AmazonUS / FocusCamera / Adorama
Camera

Fuji X-T1 Black or Graphite Silver (save $300) + Free VG-XT1 (save $200)*: BHphoto / AmazonUS / FocusCamera / Adorama
Fuji X-T1 + XF18-55 (save $300) + Free VG-XT1 (save $200)*: BHphoto / AmazonUS / FocusCamera / Adorama
Fuji X-T1 + XF18-135 (save $300) + Free VG-XT1 (save $200)*: BHphoto / AmazonUS / FocusCamera / Adorama
*Free X-T1 Vertical Hand Grip while supplies last
Fuji X-T10 body (save $200): BHphoto / AmazonUS / FocusCamera / Adorama
Fuji X-T10 – XF18-55 (save $200): BHphoto / AmazonUS / FocusCamera / Adorama
Fuji X-T10 – XC16-50 (save $200): BHphoto / AmazonUS / FocusCamera / Adorama
Fuji X-T10 + double kit (save $200): BHphoto / Adorama
Fuji X100T (save $200): BHphoto / AmazonUS / Adorama / FocusCamera / Pictureline