Fujifilm X-T2 (probably) with a Pentax K1 alike Flexible-Tilt Screen (VIDEO) :: Good for Portraits but Not for Selfies! – POLL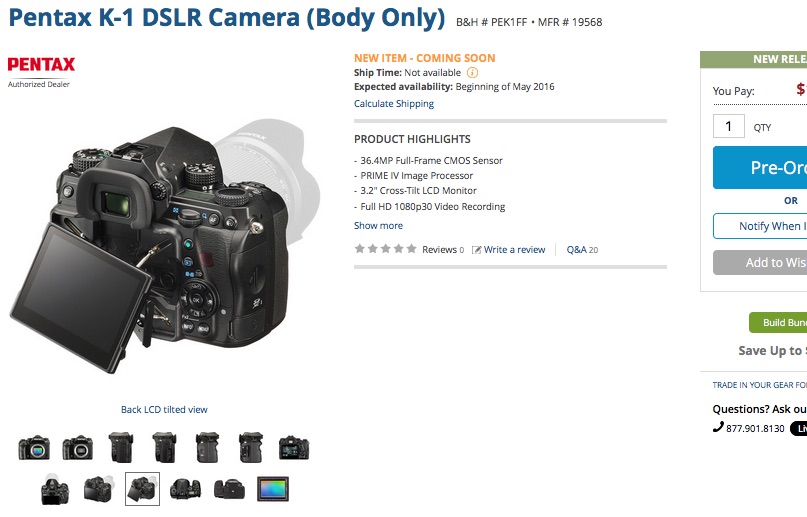 [wysija_form id="1″]
_ _ _
Recently, here on FujiRumors, you could see the first images of the Fujifilm X-T2. One of the features visible in the leaked images and that created a bit of confusion was the new articulating screen.
After seeing this image, some FR-readers had huge doubts. "Why would a screen come out in that direction?" and "am I the only one that absolutely hates the sideways articulating screen?" (images in this post)
However, as other FR-readers pointed out in the comments, it seems that the Fujifilm X-T2 does not have an articulating screen, but more likely features the same or similar tilt mechanism of the Pentax K1, called "Flexible-Tilt Screen" or "cross-tilt screen". As described at BHphoto:
The Pentax K-1 has a unique 3.2″ cross-tilt LCD monitor, which can tilt upward 90°, down 44°, and left and right 35° for numerous positions.
The Pentax K-1 solution sounds great to me… perfect for landscape, portrait and macro work!
However, also the "flexible-tilt screen" has it's limits compared to articulating screens. The Pentax K1 screen can not be used to take Selfies and you can't protect the LCD-screen simply by rotating it 180°, as you can see in one of the Pentax K-S2 images here. Moreover, Videographers might prefer a swivel screen, too.
At the bottom of this post, I'll share 2 videos: the first one shows how the flexible-tilt screen works, while the second one should reassure those, who think this mechanism could easily break (go to minute 0:12).
But first a little Poll:
have a great day

Fuji X Forum, Facebook, RSS-feed and Twitter


Loading ...
_ _ _
Go to minute 0:12 and see how resistant the flexible-tilt screen is