Fujifilm X-Pro3: Class-action Lawsuit Filed for Falsy Advertising 'Reliable Durability'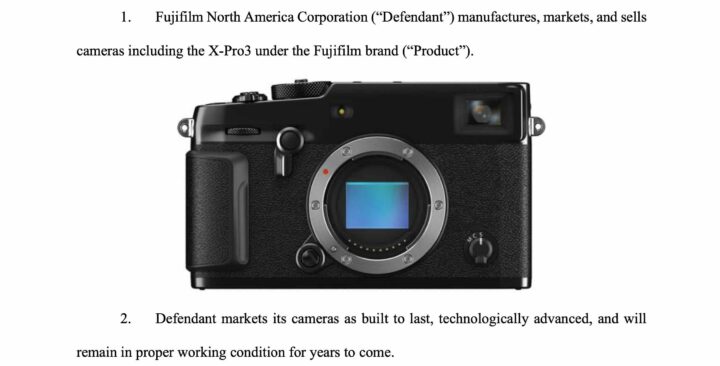 Petapixel reports that photographer Jethro Inong has sued Fujifilm North America Corporation for falsy advertising the "reliable durability" of the Fujifilm X-Pro3.
The origin of the alleged lack of durability are "defective ribbon connector cables."
Jethro claims the X-Pro3 is not "durable, capable of functioning reliably and remaining in proper working condition for years to come".
This defect in turn caused the viewfinder(s) and/or the LCD touchscreen to glitch or stop working altogether, affecting the function and capabilities of the device,
Petapixel also links to multiple threads and stories about the issue.
You can read the full lawsuit here and the report of Petapixel here.
My take?
Well, my first reaction was that if I go in forums and look for just any camera I can think of, I will find plenty of complaints about issues and what not. So pretty much every company could get sued all the time. But for example I can't remember Sony being sued for advertising their camera as "weather sealed", despite plenty of reports about horrible weather sealing.
But we live in a system where one can sue anybody for whatever reason. So it's Jethro's right and if he thinks it is worth the effort, so be it. We trust in the justice system and we know the outcome of this lawsuit will be fair and just.
Join FujiRumors on Patreon, Facebook, Instagram, RSS-feed, Youtube, Flipboard and Twitter