Fujifilm X Mount Lens Roadmap Updated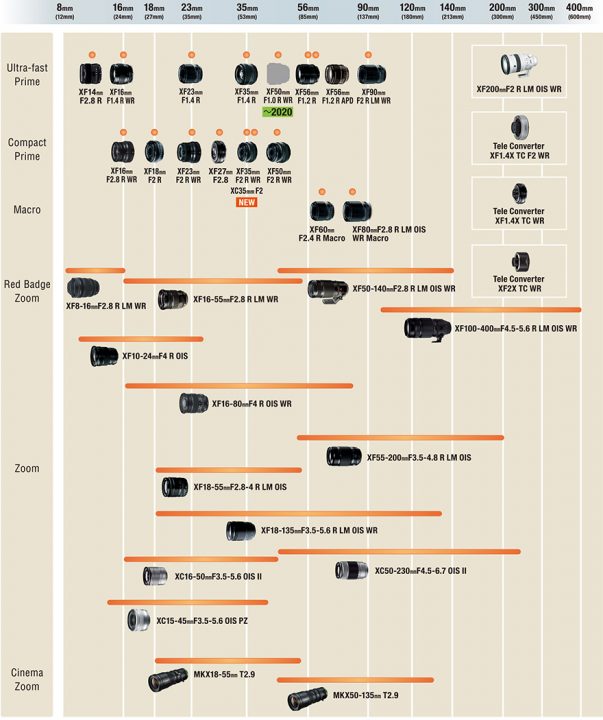 Fujifilm has just updated its X mount lens roadmap.
It does not include any of the 3 lenses that will come in the next 12 months, in addition to the Fujinon XFY 50mm f/1.0.
They basically just added the XC35mm f/2 and replaced the XF33mm f/1.0 with the XF50mm f/1.0.
THE TIME: Fujifilm X-T4 announcement at 9PM San Francisco time of February 25 – LIVE BLOGGING on FUJIRUMORS
→ Top X-T Community: Fujifilm X-T facebook group
→ Top X-T Page: Fujifilm X-T Page
via nokishita