Fujifilm X-H2s New Autofocus Firmware Tested (Huge Improvement)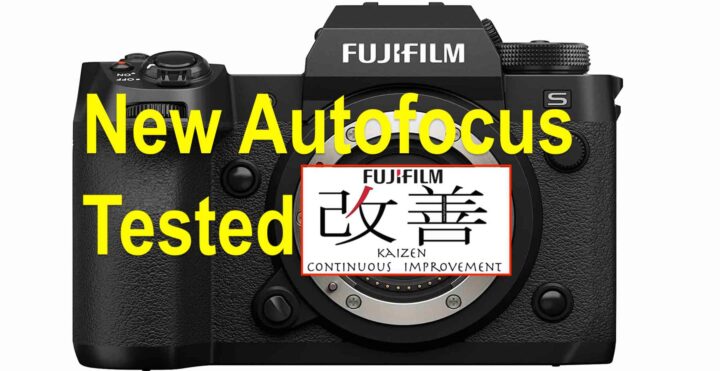 Fujifilm has just released a bunch of firmware updates, including a rather substantial one for the Fujifilm X-H2s.
It promises to drastically improved autofocus tracking in a variety of situations as well as additional subject trackings. You can read all the details and download the firmware in this article.
Well, the first tests of this firmware are out. You can find them down below.
If you own the X-H2s, feel free to share your impressions in the comments, but it seems to be on the level of the very best you can find from other brands out there (and that cost several thousands of dollars more than the X-H2s.).
Especially the first video linked below shows the X-H2s performing brilliantly in backlight, with far away subjects and other very challenging conditions.
We remind you that Fujifilm also announced the next Fujifilm X Summit for April 2023.
X-H2s Firmware Tested