Fujifilm X-H1 Brochure Online. See Eterna Film Simulation Sample and Much More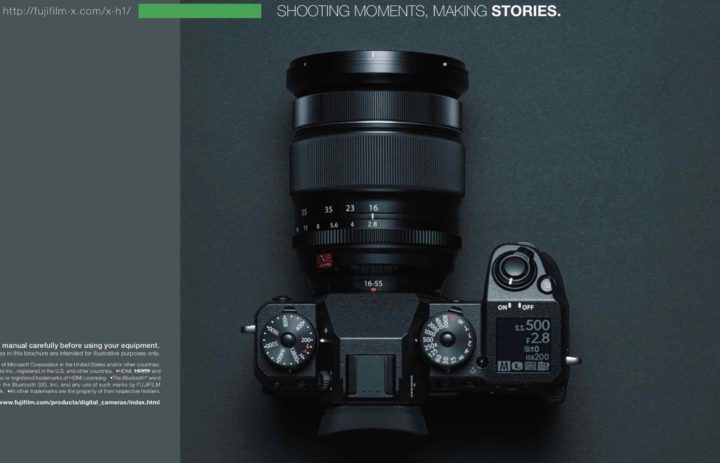 *** Fujifilm X-H1 Pre-orders are now available on AmazonUS for some kits. ***
It's always like this… the last moments before the official annonucements are the longest, and seem never to pass.
So, while waiting for the Fujifilm X-H1 to become official very soon, at midnight New York time, let's pass our time a few more leaks :).
This time we can read the Fujifilm X-H1 Brochure, which, amongst the others, shows an the Eterna film simuation sample. You can download it from nokishita google drive or fujirumors dropbox.
The Fujifilm X-H1 is still listed at AmazonUS, and both, the new Fujinon MKX 18-55mmT2.9 and Fujinon MKX 50-135mmT2.9 are available for pre-order.
LIVE BLOGGING on FUJIRUMORS at midnight New York Time
Pre-order Options – officially starting at midnight New York Time…  but you never know ;)
Fujifilm X-H1: USA: BHphoto, AmazonUS, Adorama EU: AmazonDE, AmazonUK, WexUK
via nokishita