Fujifilm X-E3 Firmware Real Time Geotagging Coming 2017… and Fuji X-E3 with XF23mmF2 for $1,149 Only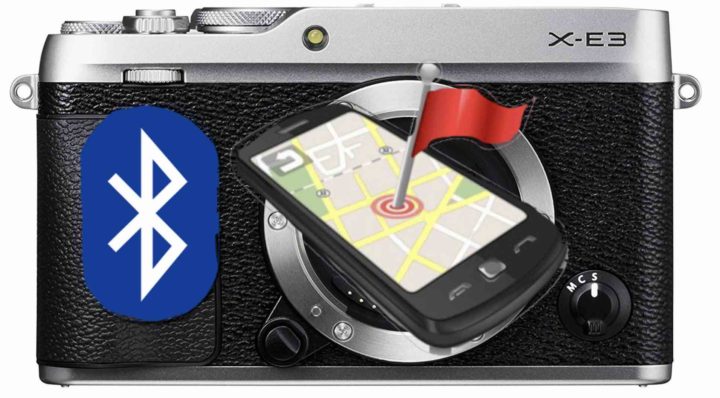 I hear that Fujifilm is working on a firmware update for the Fujifilm X-E3, which, if everything goes like planed, should be out by the end of 2017.
Always according to the source (thanks), there should be improvements with the geotagging, by allowing constant and automatic real-time geotagging via bluetooth. There will also be an update for the camera remote app.
Geotagging with Fujifilm cameras is currently very basic and definitely needs improvement. As cameralabs wrote in his X-T20 review here:
The Wifi and smartphone app work well for remote control and image transfer, but the geo-tagging remains very basic, successfully transferring the co-ordinates when you start the process, but unforgiveably not updating them as you move away and take more photos. Confusingly the app offers to continue tagging photos for up to 60 minutes, but they'll all be given the same position as the first shot. It's confusing and basic compared to the logging or always-on Bluetooth connectivity offered on several rival bodies.
Now the X-E3 finally offers bluetooth, and a constant low power consumption connection with the smartphone should be possible. But let's hope geotagging will improve also with other Fuji cameras, using WiFi only.
Best X-E3 Combo: The Fujifilm X-E3 with XF23mmF2 costs $1,149 only.
Considering that the X-E3 body costs $899, this means you get the lens for $250 (instead of regular $450). A good deal that you can get at BHphoto, AmazonUS, Adorama, Focuscamera. Some FR-readers say that the deal is not available in their EU countries. But some countries are offering the bundle, such as PCHstore here.
The X-E3 combo is available also in Canada at AmazonCA.