Fujifilm X-E3 to Come in Fall 2017 – New Source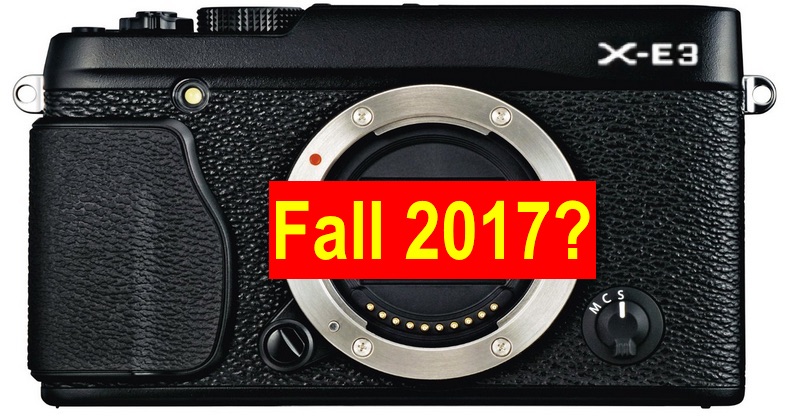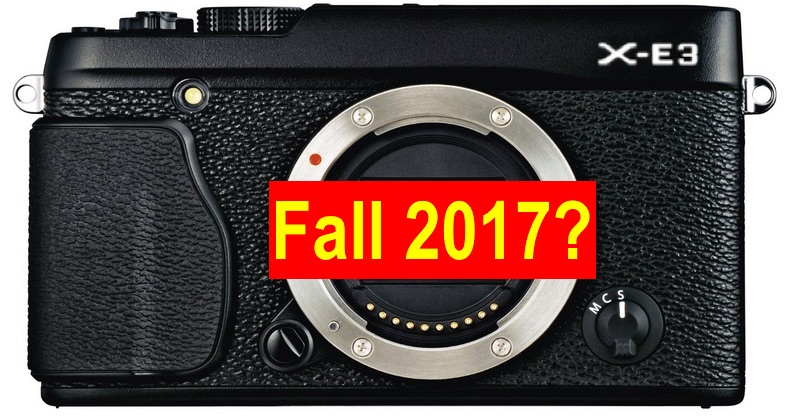 I already told you that the Fujifilm X-E3 is be back on Fuji's "To Do" list. This comes from a reliable source.
Well, I have to add one more tidbit: according to a New Source, the Fujifilm X-E3 will come in fall 2017! But take this with an extra grain of salt for now.
have a Great Day…

Fuji X Forum, Facebook, RSS-feed and Twitter