Fujifilm X-A2 Officially Discontinued… so what About the Fuji X-A3?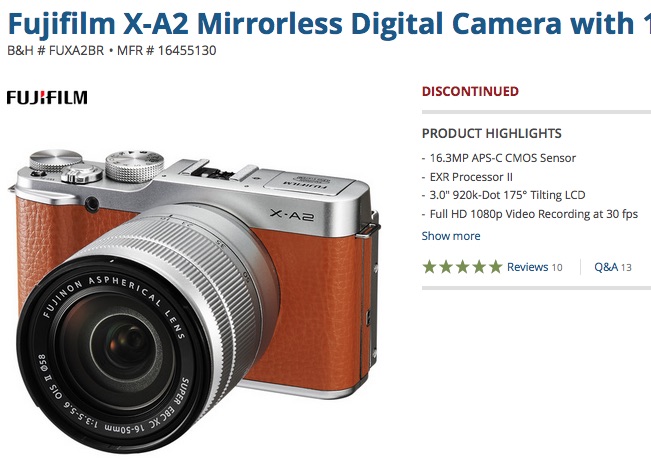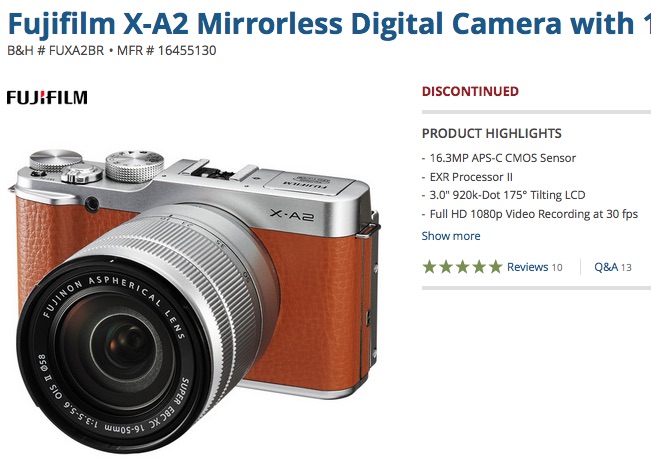 Fujifilm X-A2 Discontinued
Fujifilm officially discontinued the Fujifilm X-A2 (Specs & Price).
You can still find it [shoplink 48151 ebay]available on eBay[/shoplink] and several stores, but Fuji won't produce any new X-A2 cameras.
Considering that the Fuji X-A2 is selling very well in Asia.  IIRC a Fuji Manager statement, it's the best selling interchangeable lens camera in some countries like Thailand. That's why I strongly believe that there will be a Fujifilm X-A3 at some point.
A different story for the X20 and XQ2, which are also officially discontinued, but I doubt we will ever see a successor.
The Fujifilm X-A line is the most affordable MILC X-series camera line of Fujifilm and features a regular Bayer sensor, unlike most of the other X-series cameras, that feature an X-Trans sensor.