FUJIFILM will develop an XF 8-16mmF2.8 WR lens! (SRP) – With POLL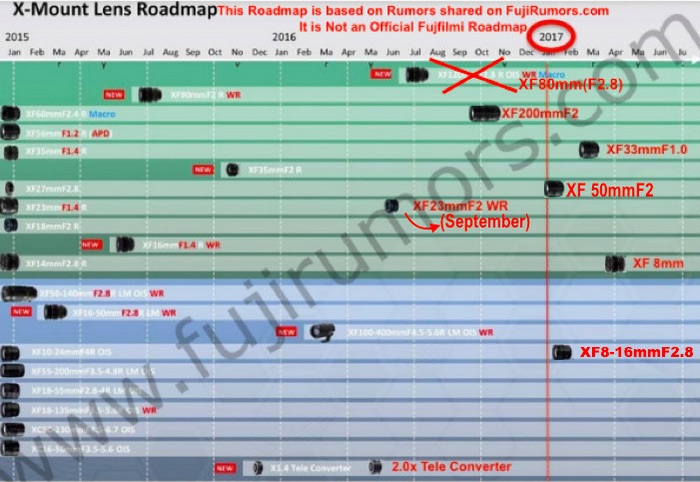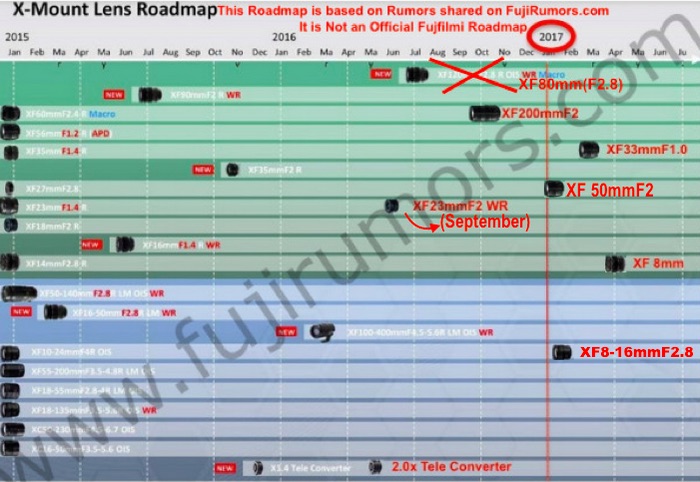 [wysija_form id="1″]
Back in October 2015 here, a source told us about an internal Fuji roadmap showing the XF200mm, XF33mmF1.0 and also an 8mm lens. Moreover, the same source told us that a firmware update will make the video button on the X-T1 customizable.
The Video FN-button happened, the XF200mm has been confirmed by other sources here, the XF33mmF1.0 is confirmed too (but could be delayed, since Fujifilm decided to focus on smaller WR lenses).
What remains so far is the XF8mm… no one ever confirmed it, but the source mentioned above has proven to be pretty reliable.
Well, today I got word from a source, who was right in the past: Fuji will develop a XF8-16mmF2.8! When will it come? I don't know, but I guess it will take still quite a bit.
This could mean that:
A) the 8mm rumor was wrong
B) the 8mm was right at the time of sharing, but Fuji changed (as so often) plans.
C) Fuji will launch both, the 8mm and 8-16mm
I do not believe that Fuji will launch both, 8mm + 8-16mm. However, until I can't 100% categorically exclude that Fujifilm has no plans to develop the 8mm lens, I'll let it there in the rumored roadmap.
Also, considering there is also the quite amazing (and affordable) [shoplink 45870 ebay]Samyang 8mm X-mount fisheye lens[/shoplink], I think it's a better move for Fujifilm to put its resources in the XF8-16mmF2.8 WR.

Loading ...
X-STEALS
Lenses
XF 14mm (save $400): BHphoto / AmazonUS / FocusCamera / Adorama / Pictureline
XF 16mm (save $300): BHphoto / AmazonUS / Adorama
XF 18mm (save $150): BHphoto / AmazonUS / FocusCamera / Adorama / Pictureline
XF 23mm (save $200): BHphoto / AmazonUS / FocusCamera / Adorama / Pictureline
XF 27mm (save $150): BHphoto / AmazonUS / FocusCamera / Adorama / Pictureline
XF 35mmF1.4 (save $150): BHphoto / AmazonUS / FocusCamera / Adorama / Pictureline
XF 35mmF2 (save $100): BHphoto / AmazonUS / FocusCamera / Adorama
XF 56mmF1.2 APD (save $400): BHphoto / AmazonUS / FocusCamera / Adorama / Pictureline
XF 56mmF1.2 (save $200): BHphoto / AmazonUS / FocusCamera / Adorama / Pictureline
XF 60mm (save $200): BHphoto / AmazonUS / FocusCamera / Adorama / Pictureline
XF 90mm (save $200): BHphoto / AmazonUS / FocusCamera / Adorama
XF 10-24mm (save $200): BHphoto / AmazonUS / FocusCamera / Adorama / Pictureline
XF 16-55mm (save $200): BHphoto / AmazonUS / FocusCamera / Adorama / Pictureline
XF 50-140mm (save $200): BHphoto / AmazonUS / FocusCamera / Adorama
XF 50-140mmm + 1.4xTC (save $349): BHphoto / AmazonUS
XF 18-135mm (save $200): BHphoto / AmazonUS / FocusCamera / Adorama / Pictureline
XF 100-400mm + 1.4xTC (save $349): BHphoto / AmazonUS / Adorama
XF 55-200mm (save $200): BHphoto / AmazonUS / FocusCamera / Adorama / Pictureline
XC 50-230mm (save $200): BHphoto / AmazonUS / FocusCamera / Adorama
XC 50-230mm verII (save $200): BHphoto / AmazonUS / FocusCamera / Adorama
Camera

Fuji X-T1 Black or Graphite Silver (save $300) + Free VG-XT1*: BHphoto / AmazonUS / FocusCamera / Adorama
Fuji X-T1 + XF18-55 (save $300) + Free VG-XT1*: BHphoto / AmazonUS / FocusCamera / Adorama
Fuji X-T1 + XF18-135 (save $300) + Free VG-XT1*: BHphoto / AmazonUS / FocusCamera / Adorama
*Free X-T1 Vertical Hand Grip while supplies last
Fuji X-T10 body (save $200): BHphoto / AmazonUS / FocusCamera / Adorama
Fuji X-T10 – XF18-55 (save $200): BHphoto / AmazonUS / FocusCamera / Adorama
Fuji X-T10 – XC16-50 (save $200): BHphoto / AmazonUS / FocusCamera / Adorama
Fuji X-T10 + double kit (save $200): BHphoto / Adorama
Fuji X100T (save $200): BHphoto / AmazonUS / Adorama / FocusCamera / Pictureline