Fujifilm to Release 3 New X Mount lenses within 2020 (in addition to XF50mmF1) – Your Guess in the Comments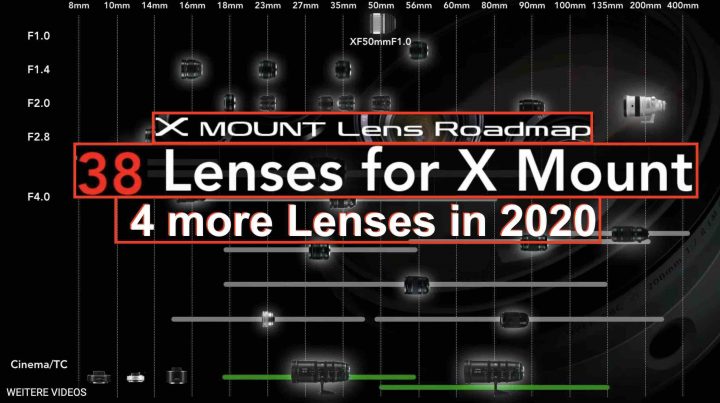 In the latest X summit here, Fujifilm said they will launch 4 more X mount lenses within 2020 (at some point the manager also said "within the next 12 months", which could possibly mean within very early 2021).
But anyway, 4 lenses are coming soon.
We know for sure, that one is the Fujinon XF50mm f/1.0, which you can see working prototypes of in the X summit live stream (go to minute 43:07).
But which one are the remaining 3 lenses?
FujiRumors is working on it, and we are confident we will soon be able to give you updates on the upcoming lenses.
For now, just let us know which 3 additional lenses do you think Fujifilm will add to the roadmap. Let's test your "rumor-intuition-skills". :)
And just in case it happens you really know the 3 secret lenses, you can always drop me an email at fujirumor@gmail.com. The worldwide Fujifilm community would be grateful for a bit of extra excitement ahead the Fujifilm X-T4 launch on February 26 at 2 PM Tokyo time.
So, fellow FR readers: sit down, relax, and enjoy the time here on FujiRumors, as I have the feeling we will have lots to talk about in the next 2 weeks :).
Our Owners Groups
Our Facebook Pages
XF 50mm f/1.0
images via digitalcameraworld – via weibo camerabeta