FUJIFILM releases New Features Guide for Fujifilm GFX 50S firmware ver. 3.00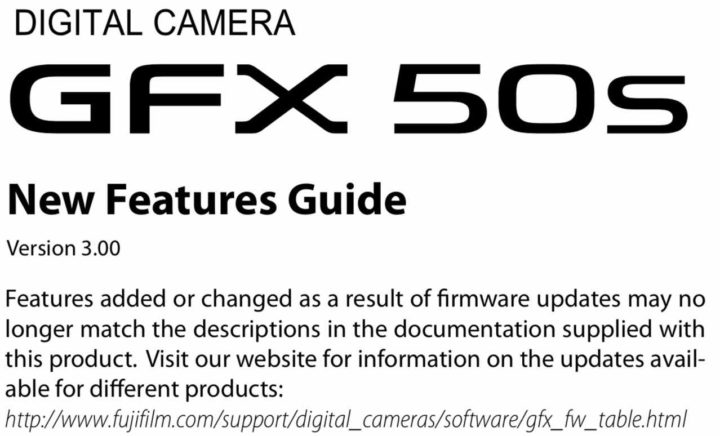 Fujifilm GFX 50S New Features Guide
Along with the Fujifilm GFX 50S firmware update 3.00 and the Adobe Tether PRO ver.1.8, Fujifilm also released a new features guide manual for the Fujifilm GFX 50S.
Regarding the new focus bracketing feature they write:
Each time the shutter button is pressed, the camera takes a series of photos, varying focus with each shot. The number of shots, the amount focus changes with each shot, and the interval between shots can be selected using ASHOOTING SETTING > FOCUS BKT.
First images of the focus bracketing feature can be found in this post at our Fujifilm GFX facebook group.
Fujifilm GFX 50S + Any GF lens* (save $1,000): BHphoto, Adorama, AmazonUS
* GF63mmF2.8 / GF45mmF2.8 / GF32-64mmF4 / GF120mmF4 / GF110mmF2 / GF 23mmF4
The new features guide PDF is available in the following languages: English – Français – Deutsch – Español – Italiano – Nederland – Polski – Svenska – Norsk – Dansk – Pусский – Suomi – 中文简 – 中文繁體 – 한국어 – ภาษาไทย – Arabic