Fujifilm Patents Touch Sensitive Top LCD Panel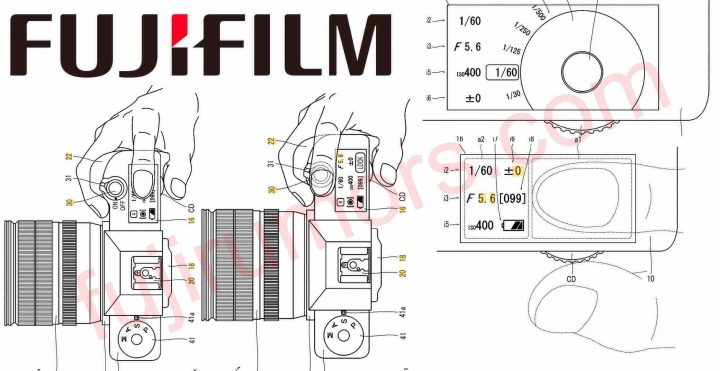 Fujifilm has patented a touch sensitive top LCD panel, that should avoid erroneous operation when turning the command dial.
As I have understood it works basically like this:
If your finger touches the top LCD panel, the command dial is activated and you can adjust your settings. If no finger is on the touch panel, then turning the dial won't change anything.
This is supposed to help operation with smaller cameras featuring a top LCD panel.
Set your camera, and once your finger is on the shutter button, your settings won't change if you accidentally hit the command dial.
Moreoever, the top LCD panel adjust the display depending if a finger is detected or not. There is also an option to display fake dials, more or less like we see today already on the Fujifilm GFX100.
read here – Fujifilm Patent Shows Compact Camera with Dual Rear Command Dials for Digital Dials Control
read here – Fujifilm Patent Shows Tilting Top LCD Screen
These are patents, that may or may not see the light of the day.
But it's concept Fujifilm is studying, and here on FujiRumors we are always happy to give Fujifilm some feedback :).
Follow FujiRumors on Facebook, Flipboard, RSS-feed, Twitter, Youtube and Instagram