Fujifilm Mini-Tutorial Series: Understanding AF Modes, Fujifilm X Webcam, Format vs Delete, Elevate Your Story Telling and More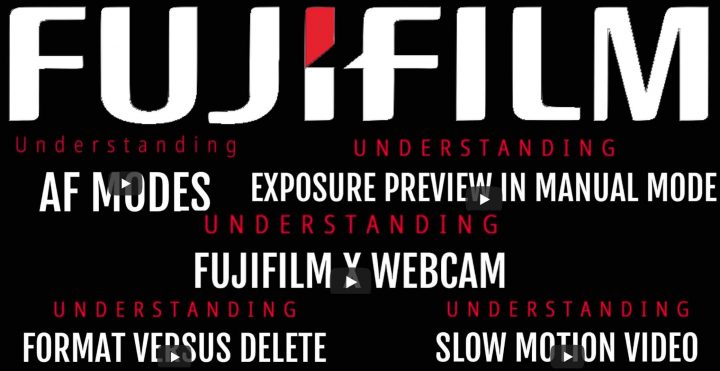 Fujifilm continues it's mini tutorial series, and this time, in short videos, they cover:
understanding AF modes
Fujifilm X webcam
format vs delete
slow motion video
exposure preview in manual mode
As a little bonus, the Fuji Guys give tips on how to elevate your story telling.
Short and to the point. Nice!
Join FujiRumors on Patreon, Facebook, Instagram, RSS-feed, Youtube, Flipboard and Twitter
Mini Tutorial Videos