Fujifilm GFX: See FLM L-Bracket Mounted on GFX (+ 2 More GFX L-Brackets), Touchy Feely, Experience in Mongolia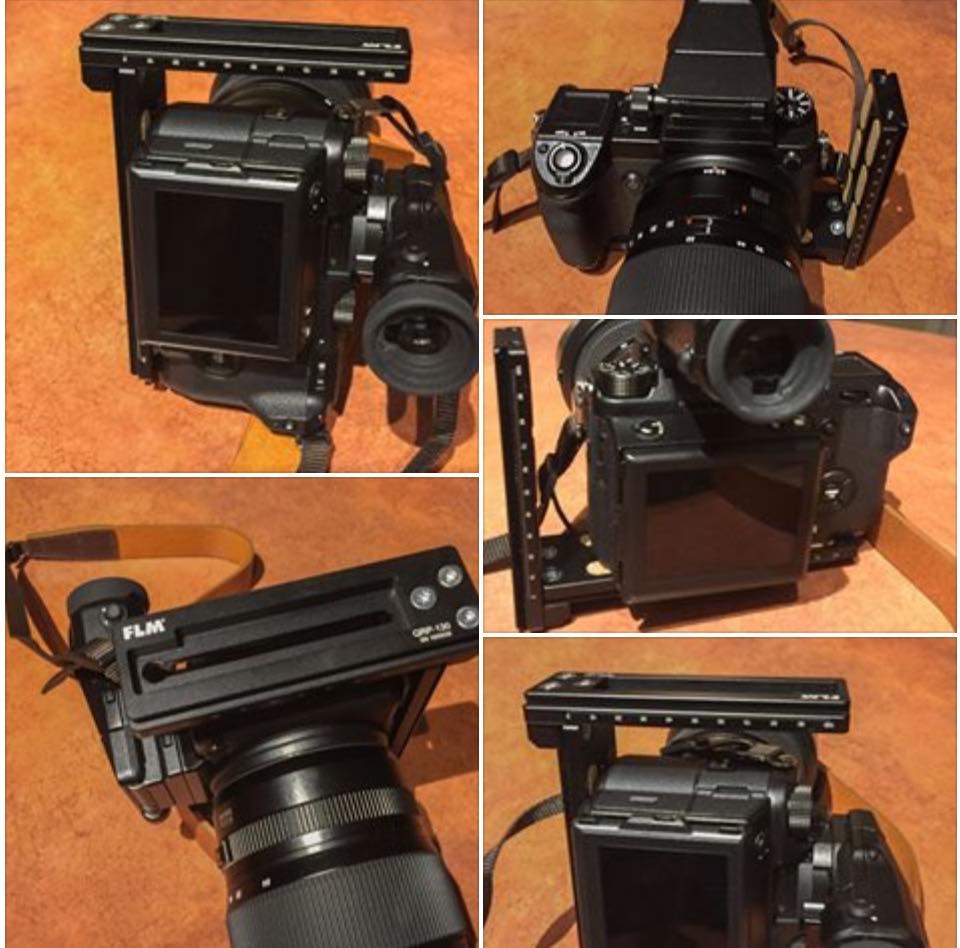 Fujifilm GFX Roundup
L-Brackets
Fujifilm GFX facebook member Bruce bought the FLM L bracket and shared the images here on the group. He writes:
"Trying to come up with a decent L bracket for the GFX, given the massive battery door I can't see a custom one working. I bought this FLM L bracket which is likely as good as it can get. If you find something better let me know. I mount the bracket with a gap so I can access ports for the remote release. A bit of a kludge"
Other L-brackets in the works for GFX and that will come out soon are the Custom Kir L plate and the one made by Really Right Stuff.
Fujifilm GFX: USA BHphoto, Adorama, AmazonUS EU: AmazonDE, AmazonUK, WexUK, ParkCamerasUK, PCHstore AUS: CameraPro
Mixed Links
Fujifilm GFX experiences the harsh winter in Mongolia at williamchua
Getting all Touchy feely with Fuji's Medium Format camera at Palle Schultz youtube