Fujifilm GFX 50S * The Facts & The Future…. and about Leaf Shutter Lenses, Electronic Shutter, Touch Screen & more!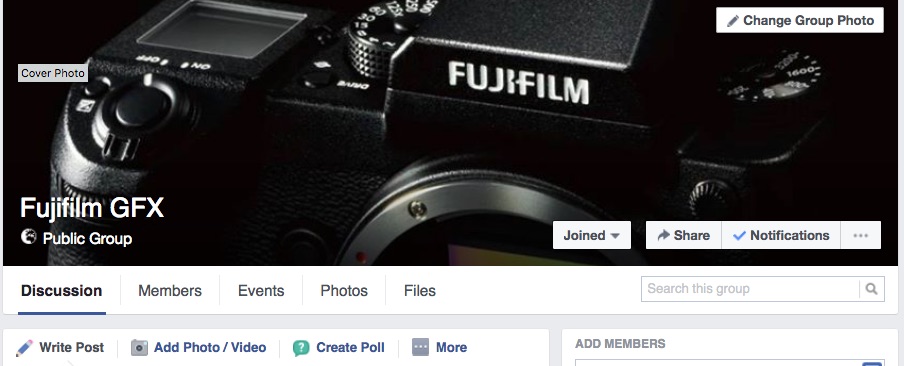 join the Fujifilm GFX facebook group
Fujifilm GFX 50S – The Facts & The Future
Rico Pfirstinger made the point of the situation regarding the Fujifilm GFX… and gives really interesting insights. For example you will discover in his article that:
the sensor is similar to the one of the Hasselblad X1D (made by Sony), but Fuji tweaked it in order to improve it
the final version will very likely have also electronic shutter
Touch Screen LCD
Dual SD Cards UHS-II
Full-HD with 30 fps
Contrast Detection AF algorythm is already surprisingly snappy. Best with lenses with Inner Focussing
Bad News: only the GF32-64mmF4 R LM WR zoom lens has the inner focussing
shooting intervals of 700 ms
EVF: 3.69 megadots with a magnification of 0.85x (X-T1/2: 0.77x) with frame rate of around 60 fps
support for tethering with various RAW converters
RGB color histograms in the live view.
There will be a range of adapters to connect third-party lenses to the GFX 50S, including leaf shutter lenses for studio and flash work.
And there is a lot more to read at fuji-x-secrets.net… enjoy :)
MORE TIDBITS:
A medium format camera for pros and mere mortals alike? Hands On with the Fuji GFX! at imaging-resource: "The GFX features a substantial handgrip with a nice contour, allowing it to fit in my hand very well. The camera felt very balanced and secure. In fact, this might be one of the few medium format cameras you can shoot one-handed if you want!."
Full Press Event recorded by Matt Granger on youtube
The new Fuji GFX medium format that I won't buy at aevansphoto (thoughts on the GFX – not tested)
Fujifilm's new GFX is a giant camera sensor wrapped in an accessible body at TheVerge: "The GFX 50S is far smaller and lighter than you might expect"
petapixel – Sensor Size Comparison