Fujifilm Fujinon GF80mm f/1.7 R WR In Stock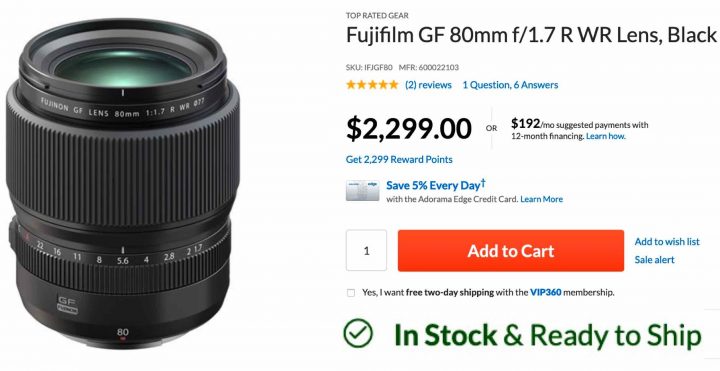 At the time of this post, the Fujinon GF80mm f/1.7 in stock at Amazon US here as well as at Adorama here.
It not yet in stock at BHphoto here.
Amazon also has the MHG-GFX S hand grip for Fujifilm GFX100S available in limited number here (out of stock at BHphoto here and Adorama here).
The camera itself, the GFX100S, is not available yet.
The Latest GFX Gear
The Latest X Gear