Fujifilm Finepix XP130 Leaked Press Release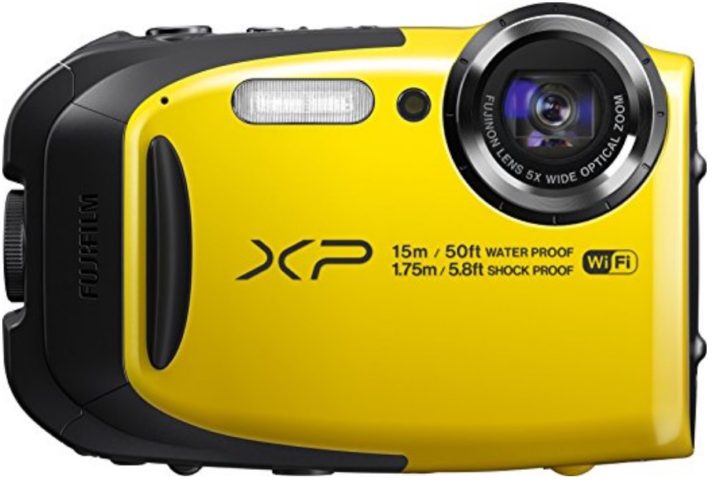 The Fujifilm XP120, a rugged Fujifil camera with IBIS, will soon get a successor, the XP130.
The Press Release has now leaked. You can read it below:
Press Release
Enhance Your Adventures: The Fujifilm XP Series Advanced XP130 Camera.
After 5 million successful sales in the world, the XP Camera's latest camera has a lightweight camera body with four massive shades and the latest Bluetooth® technology for easy transfer.
The FUJIFILM company (chairman: Kenji Sukeno) is pleased to announce the FinePix XP130, the latest rugged camera of the XP series. The camera is waterproof up to 20 m (1.75 mm) and is antifreeze, so the XP130 is the perfect complement to capturing different adventures.
With its four powerful protection features, the XP130 has the latest Bluetooth® technology to easily transfer your pictures to smartphones and tablets, so you can share your photos with the world right away. The compact, 207g ** XP130 features the company's unique color rendering technology with a FUJINON lens that provides outstanding image quality with the 16.4 megapixel backlit CMOS sensor, making it the ideal choice for shooting different scenes.
Key Features
1. Four protection features: Waterproof to 20 meters, Impact resistant to 1.75 meters, Antifreeze -10 ° C and dust resistant.
The XP130 is designed to be easy to use in outdoor activities, thanks to features such as a handle for single-handed use or a dual-lock mechanism for the battery holder. The XP130 meets IP68 * 4 water and dust protection standards. It does not have to keep water, sand or drops of the camera, so it's perfect for kids as a first camera.
* 4 Waterproof and dustproof protection standards according to IEC (International Electrotechnical Commission)

2. Bluetooth® pairing and wireless LAN connection with smartphones and tablets * 5 for automatic image transfer and Instax printing
Newly deployed low power Bluetooth® technology enables automatic and instant imaging for smartphones and tablets. The technology synchronizes your device's time and location information and attachs the images. To take advantage of this feature, users can download photos and videos easily via their free "FUJIFILM Camera Remote" app to your smartphone or tablet by browsing and downloading photos and videos on your camera. INSTAX Share printers can send images directly to the Instax Share printer for fast printing.
* 5 Android ™ smartphones and tablets, iPhone / iPad.
3. High performance sensor and lens with unique color reproduction technology for superior image quality
The XP130 camera features a 16.4 megapixel rear-illuminated CMOS sensor and a FUJINON 5x optical zoom lens with a zoom range of 28mm * 6 in the wide-angle range. The optical zoom range of the device can be increased by 10 times the Fujifilm Intelligent Digital Zoom technology. The camera has an optical image stabilization mechanism to provide sharp images regardless of the vibration despite the weaker light conditions. Fujifilm's experience is reflected in its color rendering technology, offering beautiful colors in all situations.
* 6 equivalent to 35mm format
4. Compact and lightweight design for outdoor activities with a large 3.0-inch 920K LCD monitor
The XP130 has a large 3.0 "920K pixel high definition LCD monitor in a compact and lightweight 207g frame. The display prevents light reflection, allowing users to conveniently control the composition even in bright days or underwater shots. Despite its compact body, the actuator discs are optimally sized and positioned so that the machine can be easily operated even when wearing gloves during skiing. The fingers are located at the front of the camera frame to hold the camera with one hand.
5. Versatile shooting features for shooting
Users can choose the newly installed electronic level of XP130. This is especially useful if you want to shoot horizontally, for example, beautiful landscapes or solid architectural elements. With the Eye Detection feature, you can focus on the eyes by simply taking portraits. The XP130 also offers a number of exciting features including Cinemagraph, which produces still-moving stills, Time-Lapse Video, which automatically adjusts the camera-generated images with the interval timer, the Burst Mode can capture 10 frames per second, or 60fps full HD video recording.
** with a memory card.
*** Measurement and method of MIL-Standard 810F5 16.5 blow from "MIL Standard", US Department of Defense
**This post contains affiliate links and I will be compensated if you make a purchase after clicking through my links.
As an Amazon Associate I earn from qualifying purchases