Fujifilm Complete X Guide Update: Includes Fujifilm X-H1 and Removes (discontinued) XC 16-50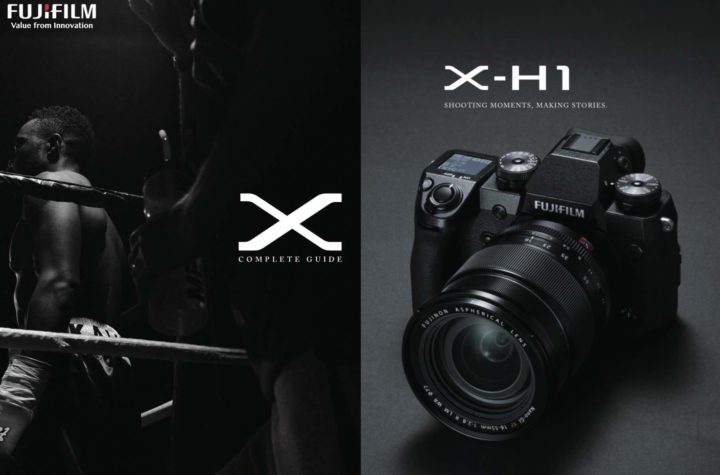 Complete Fujifilm Guide
Fujifilm just updated their complete X guide brochure, which now includes the Fujifilm X-H1.
Fujifilm removed the XC 16-50 from the catalogue, which means it is going to be discontinued in favor of the brand new and smaller Fujinon XC 15-45 power zoom.
You can check out the complete X Series guide PDF here (13 MB). You can find the X-H1 only catalogue here.
And thanks a ton again to the FR-reader, who send me this. Your support means everthing to me and is such a huge help.
Follow FujiRumors on Facebook, RSS-feed, Instagram and Twitter
Fujifilm X-H1 News, Rumors and Content 24×7
Fujifilm X-H1 facebook group + Fujifilm X-H1 facebook Page
Fujifilm X-H1 Pre-orders
Fujifilm X-H1 (all combos): BHphoto, AmazonUS, Adorama, Focuscamera
Fujifilm X-H1 Bundle Deals – Save $150
Fujifilm X-H1 + XF 16-55: BHphoto, AmazonUS, Adorama, Focuscamera
Fujifilm X-H1 + XF 50-140: BHphoto, AmazonUS, Adorama, Focuscamera
Fujifilm X-H1 + XF 100-400: BHphoto, AmazonUS, Adorama, Focuscamera
Fujifilm X-H1 + Vertical Grip + XF 16-55: BHphoto, AmazonUS, Adorama, Focuscamera
Fujifilm X-H1 + Vertical Grip + XF 50-140: BHphoto, AmazonUS, Adorama, Focuscamera
Fujifilm X-H1 + Vertical Grip + XF 100-400: BHphoto, AmazonUS, Adorama, Focuscamera
Fujifilm X-H1 + Free Domke Bag – Worth $229
Fujifilm X-H1 : Adorama
Fujifilm X-H1 + Vertical Grip: Adorama