Fujifilm Announcement October 25: Instax Share SP-3 Square Printer Coming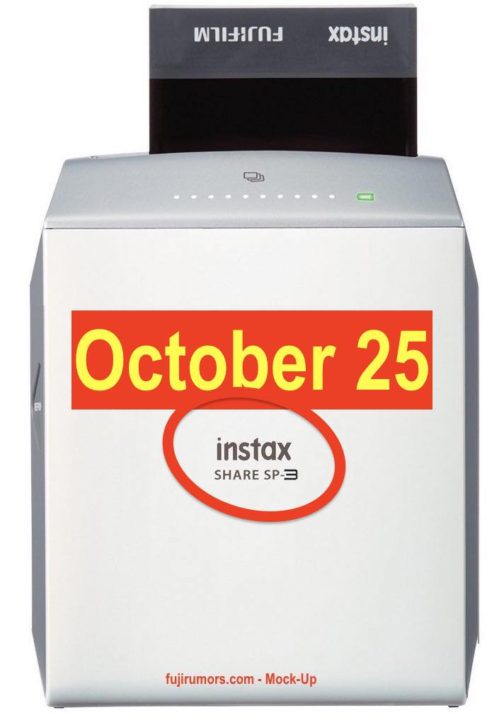 Fujifilm Instax Share SP-3 Square Printer
Fujifilm will announce the rumored Instax Share SP-3 square printer on October 25.
I own, use and love these little printers. Especially when travelling, it's a great tool that can help to "break the ice" with locals and they will be more than happy to be photographed.
We have a dedicated Instax Smartphone Printer for travels thread on our forum.
And now Fuji, please Instax Share SP-W1 (Wide) printer!
See all current Fujifilm Instax Square Products at AmazonUS.
Fujifilm Instax Square SQ10: USA BHphoto, Adorama, AmazonUS EU: WexUK, PCHstore
Fujifilm Instax Share SP-2 Printer: USA: BHphoto, AmazonUS, Adorama EU: AmazonDE, AmazonUK, AmazonITA, AmazonFR, AmazonESP, WexUK AUS: CameraPro