German Super Deal :: Fuji X-T2 + XF18-55 for €1.679 (reg. €2000)… that's Cheaper Than Body Only!!! – UPDATE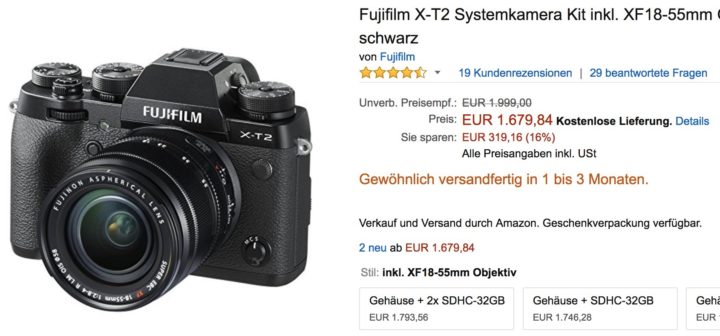 UPDATE 2: Seems it was an error of Amazon, say FR-reader Michael on Twitter.
UPDATE: Deal seems to be no longer available
Insane X-T2 deal at Amazon Germany. Order the X-T2 + 18-55 now, and you will get it for €1679 only (€319 price drop). That makes the X-T2 kit even cheaper than the body only, which is sold for €1699.
It is shipped and sold by Amazon. Ships all over Europe :)