Fuji X Deals to Start October 13 in Canada. Save up to CAN$ 250 on Fujifilm X-T2 Body Only and Lens Only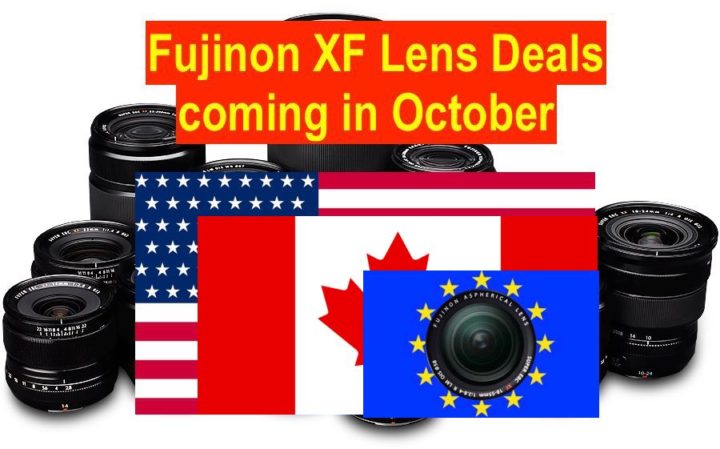 Ok… here is an update regarding the upcoming Fujifilm X-Deals in Canada, shared by a new source.
First off: the dates:
USA: the deals start October 15, at 00:01 AM New York Time
EU: the deals start mid-October
CAN: the deals start October 13
And regarding the Canadian deals, here are a few more details:
lens only rebates up to CAN$250 (should mostly be between CAN$ 150 and CAN$ 250)
Fujifilm X-T2 body only rebate of CAN$200
USA and EU will also offer lens only and camera only rebates.
TIP: Grab your discounted lens as soon as possible (in USA deal starts October 15 at 00:01 AM New York time). In the past, the most requested lenses sold out quickly and were out of stock for months.
SUPPORT LINKS:
USA: BHphoto, FocusCamera, Adorama, AmazonUS
EU: AmazonDE, Calumentphoto DE, WexUK, ParkCaemerasUK, AmazonUK, PCHstore, AmazonITA, AmazonFR, AmazonESP
CAN: AmazonCA