Fringer EX-FX (Pro) II Smart Autofocus Adapter Firmware 1.80 Released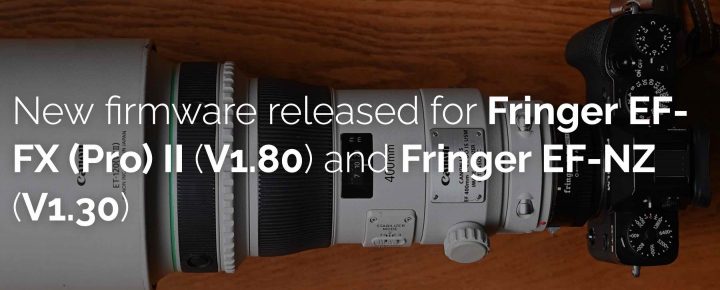 Fringer has released firmware 1.80 for the Fringer EF-FX Pro II and Fringer EF-FX II smart autofocus adapters.
Main improvements include:​
Version 1.80
You may download new firmware and its release notes from the Fringer website. Read the release notes or user manual to understand how to upgrade.
via Fringer