First image of the X-E2 and additional specs of the X-E2/XQ1? (anonymous source)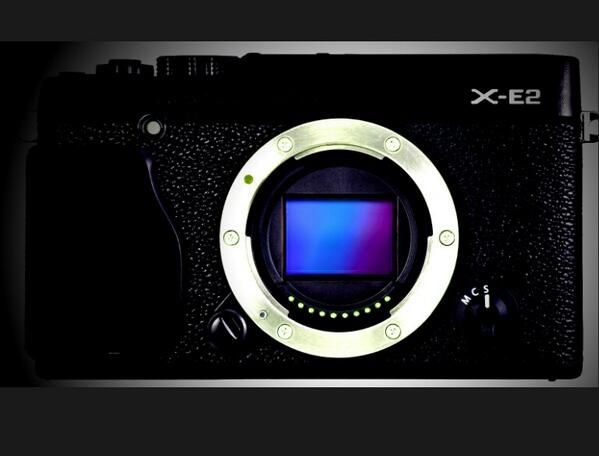 Take it with a grain of salt, as it has been sent to me by an anonymous source:
This could be the first image of the X-E2. [UPDATE: to see the rear side of the X-E2 click here]
I'd love to see an image also of the back/top of the camera, as trusted sources told me that there will be some changes there, as the new position of the Q button.
The anonymous source also sent me some specs. Here is his list:
X-E2
16mega pix
3 inch screen
Lens modulation optimizer
0.08 sec autofocus speed
Exr II
XQ1
4 optical zoom
12 mega pix
12800 Max I so
F1.8-4.9
0.06 sec AF
I've already shared the image/specs with my trusted sources and if I'll post an update if I can confirm or not this rumor.
cheers
Patrick
You can contact me via email at fujirumor@gmail.com, facebook, twitter and also completely anonymously via rumor box.