EUROPEAN GOLD BOX DEAL on SanDisk Extreme Pro 16/64GB starting NOW at 10:00AM/11:00AM!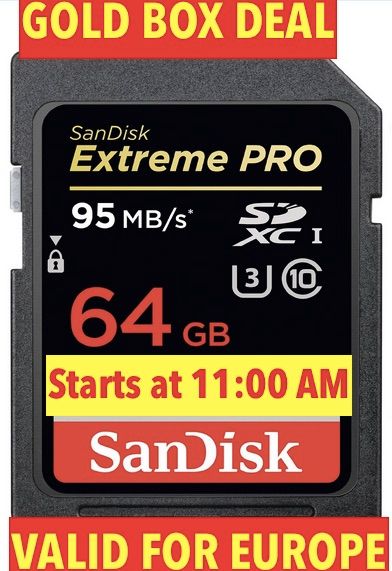 AmazonDE is offering a Gold Box Deal on the SanDisk Extreme Pro Class 10 (95MB/s).
The deal is offered by AmazonDE, but can be purchased from all around Europe.
To see all upcoming Blitzdeals at AmazonDE click here (check horizontal bar).