EF-X500 Flash to be announced on January 15 :: HSS 1/8000 :: GN 50 :: Available in Spring + Ricoh GR Vs. X70 Size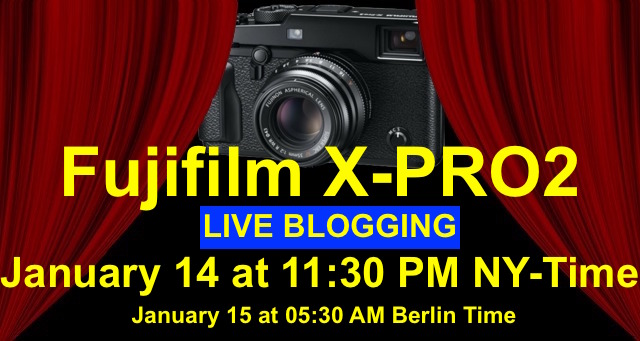 And now another good news.
According to a trusted source, on January 14/15 (according to your time zone), Fujifilm will also announce a new Flash, the EF-X500.
As our amazing sources told us already in November 2014 (!!!) here, the guide number will be 50. The EF-X500 will be capable of HSS 1/8000 (only with X-Pro2). The flash will also be weather sealed.
According to the source, we will still have to wait until spring to finally be able to use it. The exact month of release is unknown (at least to this source). As soon as I hear more, I'll let you know.
So if all the rumors shared on FR over the last months are right, here is the Full List of Announcements on January 14 at 11:30PM NY-Time
Fujifilm X-Pro2
Fujifilm X70
Fujifilm X-E2s
Fujinon XF100-400
Firmware 4.00 for Fujifilm X-E2
EF-X500 Flash
FinePix XP90
I somehow have the feeling that it will be the most challanging Live Blogging session ever for me… I'm working on my limits, I'll put my best into this until the last day, and I hope you won't let me alone here on FR ;)
stay tuned

Fuji X Forum, Facebook, RSS-feed and Twitter
by FR-reader Daniel: X70 Vs Ricoh GR Comparison