Don't Worry, Fujinon XF 18mmF2 MK II Will Come… and it's Not Just a New Product Number, but a REAL New Version!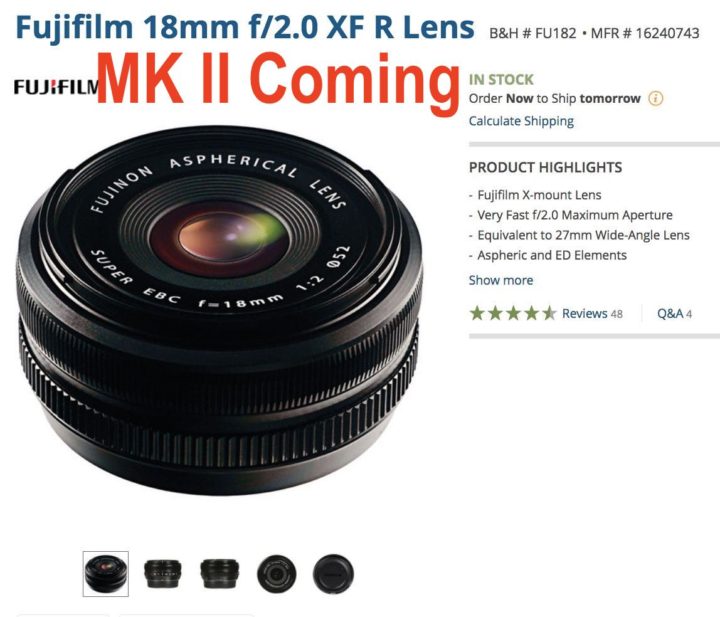 A few months ago, I told you that Fujifilm is working on a new XF 18mm F2 MK II lens.
Some FR-readers were worried, that the 18 MK II could be just a "new version" like the XF18-135 and XF27, which are now moving to the Philippines and hence got a new product number (this is why stores mark them as new version).
But I want to assure you, that the XF 18mm F2 MK II will be a REAL second version of the original XF 18mm F2, and not just get a new product number.
In our ultimate X-mount lens poll, the XF 18mm MK II was very high on your wish list, ranking at the overall 5th position out of 30 lenses.
So Fuji, please, this lens can't come soon enough :).
Oh… and since we are talking of our wishes… the mosted wanted prime lens is the XF 33/1… just saying, Fujifilm :)
XF 18mm F2 MK I: USA: AmazonUS, BHphoto, FocusCamera, Adorama – EUROPE: AmazonDE