CORRECTION: Fujifilm X-T3 is NOT Discontinued but Certain Variations Maybe Harder to Find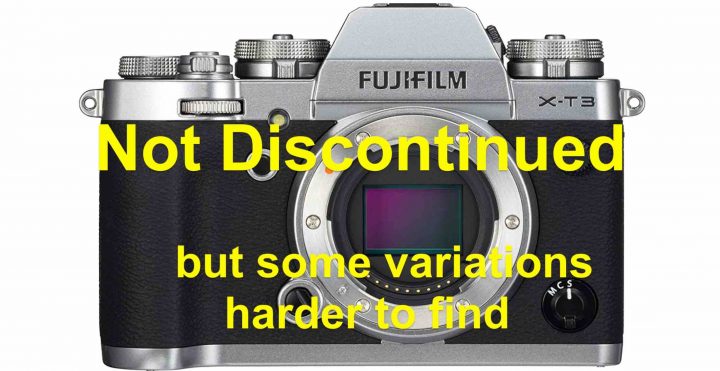 Here is what happened.
Two days ago a fellow Fujifilm X Shooter contacted me, saying that his local store told him the following:
the Fujifilm X-T3 has been removed from the list of current Winter deals, hence the $500 rebate is gone
the Fujifilm X-T3 has been discontinued
So first thing I did was to check the Fujifilm deals page, and indeed, the X-T3 no longer showed up among the rebated cameras.
I then wrote this article, where I informed you about the X-T3 deal being removed and that a local store spread the news the X-T3 is now discontinued.
However, trusted sources immediately reached out to me and yes, they confirmed the removal from the deals list of the X-T3, but they also clearly told me that the X-T3 has not been discontinued but some X-T3 variations (kit combinations) maybe harder to find from now on.
Also, I have been told that the real reason Fujifilm removed the X-T3 deals is that the demand for X-T3 is very high and Fujifilm can't keep up with it.
So it was important to set things right for you guys.
Follow FujiRumors on Patreon, Facebook, Instagram, RSS-feed, Youtube, Flipboard and Twitter
Join Our Owners Groups
Join Our Facebook Pages