Coming Soon: 7Artisans 25mm T1.05, 7Artisans 35mm T1.05 and 7Artisans 50mm T1.05 Cine Lenses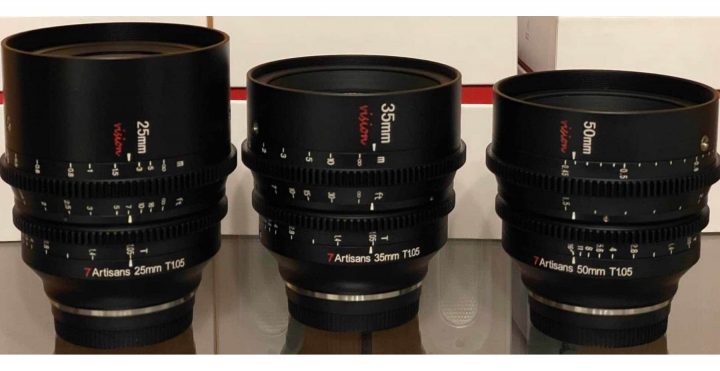 7Artisans is soon going to announce the following cine lenses for Fujifilm X mount:
7Artisans 25mm T1.05
7Artisans 35mm T1.05
7Artisans 50mm T1.05
That's some seriously fast cine lens! They look like the Cine version of the f/0.95 photo lenses:
Fellow Fujifilm X-T group member Malte already has these new Cine lenses in his hands and shared a post on the group here. His initial impressions:
What I can tell you today, this are the best build lenses I ever had in my hands. No focus breathing and the run of the focus and aperture ring is a dream…
Down below you can see some images he shared as well as the lens specs:
Thanks to Malte and you can check out his article at schlueter-enteprises.
We picked the best Black Friday Deals for you here.
Black Friday Pages