CANCELED: No More Fujifilm X Summit in April – Trusted Source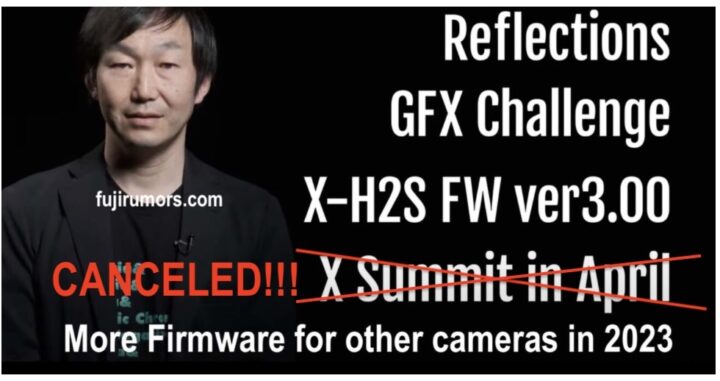 Back in January Fujifilm officially announced the next Fujifilm X Summit for April.
But today a trusted source reached out to us and told us that Fujifilm has now decided to cancel the April X summit event.
I have no idea if Fujifilm will make an official announcement about the event being deleted, or if they'll just let April pass and hope we simply forgot about it.
But what I am sure is this: there is no X summit in April. That's Trusted Stuff.
Evidently something did not go according to plan.
Fujifilm Facebook Groups
You are all welcome to the Fuji X Forum: