Pre-Order Cactus Wireless Flash Transceiver V6 II … brings HSS to Fuji X System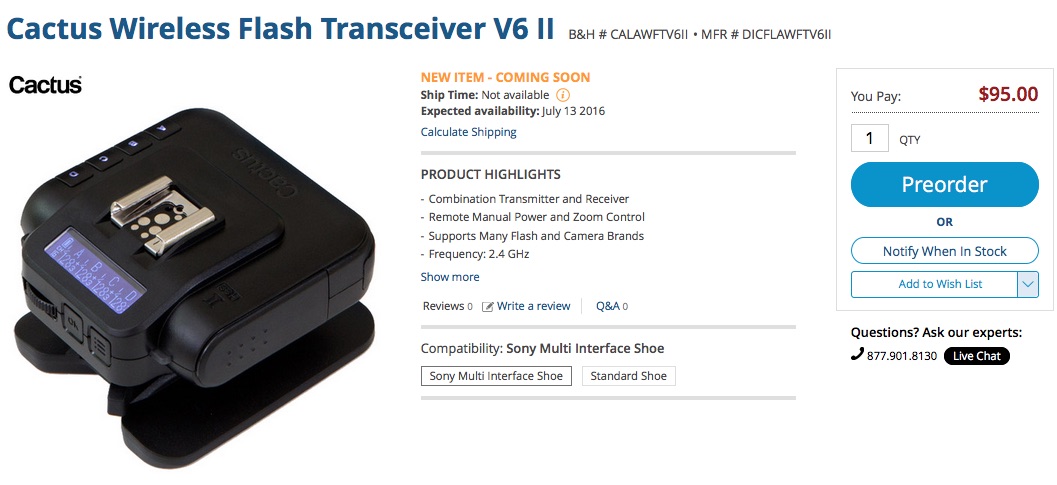 The Cactus V6 II Wireless Flash Transceiver is now available for pre-order at BHphoto.
Able to support numerous brands and types of speedlights and flashes, the Cactus Wireless Flash Transceiver V6 II is a versatile and capable flash trigger that offers added functionality to make remote flash work easier. This model is able to support Canon, Nikon, Fujifilm, Olympus, Panasonic, and Pentax flash systems with ease and uses 2.4 GHz radio communication to trigger other units from up to 328′ away. The main advantage of the V6 II is high-speed sync, of which two modes are offered. A normal setting uses a protocol depending on the camera system involved whereas the Power Sync can boost the flash for moments when Normal HSS is not powerful enough.
Godox V850 + Cactus V6 II HSS: Fujifilm X-T1