BHphoto Updates XF 90mm Release: Shipping starts on JULY 11 !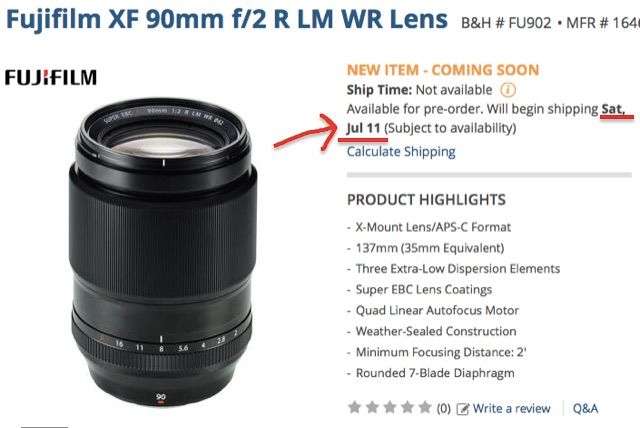 XF 90mmF2 WR
USA: AmazonUS / BHphoto / Adorama EU: AmazonDE / AmazonUK / AmazonFR / WexUK / PCHstore / AUS: Camerapro
Last week, BHphoto told us, that they will start shipping the XF 90mmF2 on June 18. Well, they now corrected the date and say that the release is scheduled for July 11 (same of AmazonUS & Co).
Learn more about the new gear at Rico's XF 90mm First Look + First Look at the X-T10